Achievements
Professor David Haaga Wins Outstanding Service Award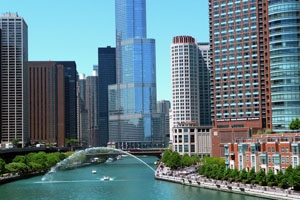 David Haaga, psychology professor and chair of American University's Psychology Department, received the 2015 Outstanding Service Award from the Association for Behavioral and Cognitive Therapies (ABCT). He will be honored in November at the association's annual conference in Chicago.
"David Haaga is richly deserving of the 2015 Service to ABCT Award. Every office or job David has done for ABCT has been handled with creativity, clear thinking, efficiency, and with dry delightful humor," said Mary Jane Eimer, executive director of ABCT. "David has that rare quality where he can hear differences of opinion and bring opposing sides together for consensus and better outcome for our association and membership. He is one of our elite go-to members. ABCT Leadership and staff know that if David Haaga is involved, it will be a job well done."
With more than 5,000 members, the ABCT supports and disseminates behavioral and cognitive therapies through publications, conventions, and education committees. The organization produces three highly respected journals, mental health fact sheets for the public, web-based continuing education programs, and an annual conference on new developments in research and practice. The association's website features information about behavioral and cognitive therapies and a Find-a-Therapist search engine for the public. The organization provides its members with an online clinical directory, more than 30 special interest groups, a listserv, job bank, and a recognition program.
Thirty Years of Service
Haaga, whose current research focuses on cigarette smoking cessation and stepped care in treating trichotillomania, has been involved with ABCT for 30 years. He first joined the organization when he was a graduate student. "I have always believed in the mission of ABCT," he says, "which is the advancement of scientific approaches to the understanding and improvement of human functioning. These aims are achieved through the investigation and application of behavioral, cognitive, and other evidence-based principles to the assessment, prevention, treatment of human problems, and the enhancement of health and well-being."
Through the years, Haaga has taken on a wide range of roles at ABCT. He volunteered on the association's publications committee, and then served as chair of the committee, overseeing the operations of the association's three journals, as well as books and fact sheets for the public.
For four years, Haaga served as editor of Behavior Therapy, the organization's leading research journal for mental health professionals and students. He was chair of the ABCT awards committee, which nominates members for annual awards. And he served as the annual convention program chair, overseeing the planning and organizing of this event for more than 3,000 participants.
Most recently, Haaga served on a task force for reviewing and updating the governance of the association. He says that he has gained a lot of satisfaction from his work there, and he looks forward to continuing his involvement.
"ABCT has contributed a great deal to my professional development," he says, "and I am proud to have in turn played a small role in helping the organization and its members work toward our collective goals."