Education
Solid Performances for New BLC Graduates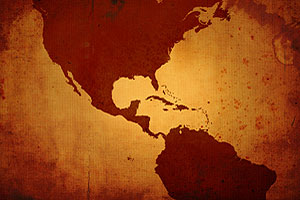 When Remle Crowe, BLC '10, returns to Mexico this summer, she'll draw heavily on the language and business skills she refined while she studied abroad there for two semesters.
New graduate Amanda Augustine, also BLC '10, spent a semester abroad in Chile and says her business classes, taught in Spanish, were a huge contribution to bolstering her fluency.
"One of my internships had me do an English-to-Spanish translation of a study for the Inter-American Development Bank," Augustine said. "The business terms I learned while I was abroad in Chile were very useful in this translation."
Now Augustine is fully prepared for her intended career in international trade.
All May 2010 BLC grads earned a minimum of Intermediate High on a nationally recognized language proficiency measure.
The Oral Proficiency Interview was administered by the American Council on the Teaching of a Foreign Language (ACTFL). The interview verifies the level of a student's speaking ability for future employers, and can serve as a boost to a graduate's employment search. 
According to Dr. Gail Riley, Language and Foreign Studies Undergraduate Advisor in the College of Arts & Sciences (CAS), the rankings the students achieved indicate that they are well equipped to converse with ease and confidence in social and professional settings with native speakers unaccustomed to dealing with non-natives.
The BLC degree is a recent addition to Kogod's undergraduate degree programs, and combines an emphasis on language proficiency, business skills, and a global learning requirement.
The BLC is an interdisciplinary major administered by Kogod in concert with CAS. Students must study abroad for at least one semester and take a minimum of six business credits taught in a foreign language. 
The program currently offers language specializations in Spanish, French, German, and Russian, and will add Arabic this fall, according to Katie Ezekiel, Assistant Director of Undergraduate Programs at Kogod.
Students say the BLC program meets their desire to study a variety of culture, language, and business subjects.
"I was planning to complete a double major in business and Spanish, but I also wanted to take on a minor in economics," Augustine explained. "I wouldn't have been able to do that without the creation of the BLC program."
"The BLC truly integrates business and language," Riley confirms.