Students Get Ready for Galapagos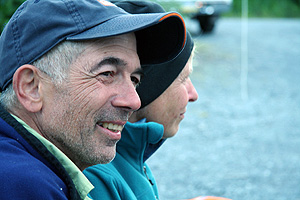 While many students will be heading home come May, a few lucky SOC students will be off to the Galapagos Islands for an intense two weeks that will complete their work for The Practice of Environmentalism: Science, Policy and Communication in the Field, a new interdisciplinary course from the School of Communication, the School of International Service and the College of Arts of Sciences.  

SOC professor Larry Engel, an experienced environmental filmmaker, has been one of three faculty members teaching the the students field research methods, policy analysis and documentary production techniques all semester.  Once in the Galapagos, SOC professor and artist-in-residence Bill Gentile will help them apply backpack journalism production methods to a major media project focusing on a particular environmental issue.