Communications
Campbell Brings Strategic Expertise to Entrepreneurship Program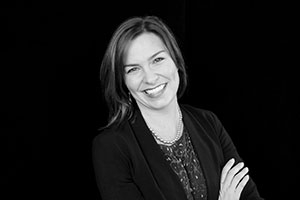 Caroline Campbell, Senior Vice President, Brand and Communications, at AOL Inc. will join an exciting group advising the MA in Media Entrepreneurship at American University's School of Communication.
Campbell joins six other Washington-area start-up leaders in the Accelerator Group. The panel helps to grow the program, mentor students and build the curriculum of the unique MAME program that launched at American University in 2012.
Known for being strategic, creative and results-driven, Campbell is responsible for all AOL B2B communications; supporting corporate initiatives including quarterly earnings, executive leadership hires, speaking platforms, issues management, and competitive positioning; and all legal, privacy and policy initiatives.

Campbell has over 22 years of experience in communications, having spent time on both the agency and corporate side of the business. Prior to joining AOL, Caroline was a Vice President at Porter Novelli (an Omnicom Group co.), leading HP's Imaging & Printing Group's Graphic Solutions Business, globally. Caroline has also served as Senior Manager at Google on the Global Communications and Public Affairs team, leading the media outreach for Fortune 500 companies who were using the Google & YouTube platforms in innovative and creative ways. Working directly with the president of Advertising & eCommerce for North America, she was responsible for preparing them for media interviews and various speaking engagements, as well as planning and execution of media events. She has also held senior roles at ING Financial Services, Ketchum Inc., and GCI Group.

The other group members are Jim Brady, the founder and CEO of Stomping Ground; Lynette Clemetson, NPR Senior Director, Strategy and Content Initiatives; Jen Consalvo, COO and co-editor of Tech Cocktail and co-founder of tech startup Shiny Heart Ventures; Vijay Ravindran, Senior Vice President and Chief Digital Officer in Graham Holdings, and Tom Weithman, Vice President and Managing Director of CIT Gap Funds.