International Student Experiences Election 2012
By Lulu Wang
November 6, 2012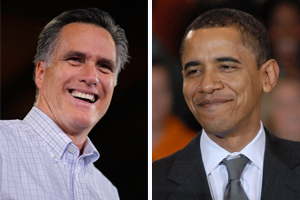 Lulu Wang is a graduate student from China studying public communication in the American University School of Communication.
I never thought I would have felt so close to the American presidential election, especially since I would not vote.
Of course, Chinese mass media reports on the U.S. presidential election every four years. The political experts analyze the candidates in newspapers, on television and in many other outlets. It is a big issue in China as the globalization and bilateral cooperation between China and United States are so important.  Even though, I still felt isolated from the election when living in China.
After I came here, I found out that DC is a political city and American University is a political university. The election just suddenly came into my life in every aspect. I started to pay attention to the candidates' policies, such as the economic and the policies relating to China. In addition, the professors used election-related examples in lectures and my classmates constantly discussed the election and their preference for the president. There were also some campus activities to call people to participate in the election.
Something I found particularly interesting is political advertisement.  I never watched them in China. From a public relations perspective, these ads are very innovative and good tool to promote the candidates themselves and attack their competitors. After I watched several political ads, it seemed easy to lose confidence in both Obama and Romney, because of too many attacks on each other.
Even it is a little bit difficult for me to understand the mechanics of the presidential election as a foreigner, in my view it is a good starting point to know the American history, culture and politics. I still have a long way to go, because I can still be confused and it is hard to get involved sometimes when the topic comes to the political figures.