Dean's Picks: Shaping the Future of Media Innovation
Latest Stories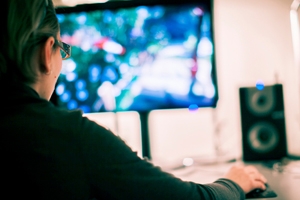 AU Unveils Disruptive Leadership Initiative
With $250,000 from the Knight Foundation, collaboration looks to game design practices and process to shape media leadership innovation. Read more.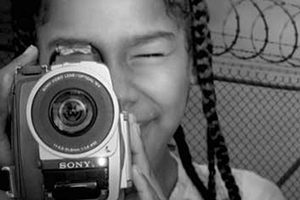 Want Diversity in Docs? Look to Public TV

A new study from Professor Pat Aufderheide and the Center for Media & Social Impact shows public television remains the leading source of programming that represents diverse creators and characters. Learn more.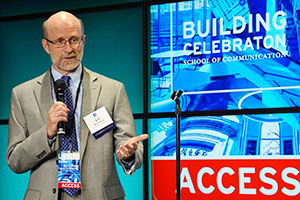 McKinley Milestone
AU community celebrates SOC's new home in the McKinley Building. Learn more.
In the News


DREAM Act Exemplars, Stereotypical Selection, and American Otherness
Journalism professor Angie Chuang co-authors "Beyond the positive-negative paradigm of Latino/Latina news-media representations: DREAM Act exemplars, stereotypical selection, and American Otherness." Read more.

Hong Kong Protesters in Cyberwar
Journalism professor Andrew Lih's Quartz op-ed was quoted on CNN.com to describe the sophisticated use of technology by the activist of Hong Kong's Occupy Central Movement, aka the Umbrella Revolution.

Fort Bliss Is a Favorite with Military Audiences and Deserving of Wider Success
The Washington Post featured a glowing review of School of Communication Film and Media Arts professor Claudia Myers' new film "Fort Bliss", a drama about the impact deployment has on military families. Read more.
Go-Pro Shark Photo Goes Viral
Public & strategic communication professor Scott Talan spoke to the BBC.com about what makes a picture go viral on the Internet and analyzed the trending image of a great white shark off the coast of South Africa.

Awards & Achievements


SOC professor and award-winning filmmaker Carolyn Brown will host the California premiere of The Salinas Project documentary film at The Carmel International Film Festival on Saturday, October 18. The documentary follows the lives for four young Latinos from immigrant farm working families as they face social, political and economic obstacles. Read more.


The Mama Sherpas, a feature documentary produced by SOC professor Brigid Maher, selected to screen rough cut at Docs in Progress at the Utopia Film Festival. Read more.


MA in Media Entrepreneurship alum Dena Levitz named 1776 Challenge Cup reporting fellow. Read more.

Upcoming Events
Human Rights Film Festival—The Supreme Price Screening and Q&A
October 15, 7:00 p.m. Learn More.

International Cinema Series—Viewing China
October 17-24 Learn More.

Coffee & Conversation with Dean Rutenbeck
October 21 3:00-4:30 p.m.
Learn More.

Moving Beyond the Obituaries: From Doom and Gloom to #Oceanoptimism
October 21 7:00 p.m.
Learn More.

ONA DC Meetup, with Vox.com
October 23 6:00 p.m.
Learn More
.
American Forum — #MyMidTermFix
October 23 8:15 p.m.
Join SOC, Kennedy Political Union, and the Washington Post's Chris Cillizza, founder of "The Fix," for a discussion on mid-term elections, the media, and issues of interest to youth voters in 2014.Learn more.

Please send your suggestions for Dean's Picks to Dani Rizzo.