On Campus
International Politics Program to Focus on Governance and Security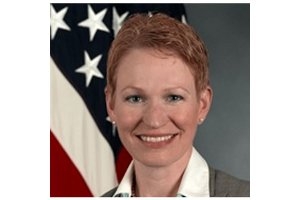 The International Politics program will change its name to the Global Governance, Politics and Security program (GGPS) effective fall 2013.

In her proposal to SIS's Graduate Studies Committee, International Politics Program Director Celeste Wallander explained the name change: "One of SIS's comparative advantages as a scholarly and service community is our multidisciplinary approach to understanding relations among and beyond states and societies on the global stage - beyond the traditional approaches of schools of international politics."

While most program requirements will remain the same, the curriculum's framework will change to mirror the program's new name. GGPS students will be required to take four core courses: Global International Relations Theory, History of Global Politics, Foundations of Global Governance and Foundations of Global Security.

In addition, rather than four areas of study (currently International Security, International Organization, Human Rights and Transnational Crime and Corruption), the program will offer two areas of focus: Global Security and Global Governance.

"The name change better reflects the direction that the International Politics program is taking," said Associate Dean of Faculty Affairs and Graduate Education Tamar Gutner. "As the number of SIS courses in security and governance grows, it made sense to readjust the focus of the program."

Wallander said, "In re-shaping our GGPS curriculum and requirements, we believe that we will prepare our students better, align the GGPS program better with the other SIS programs and put SIS on the map in defining multidisciplinary scholarship and teaching in global affairs."