Social Sciences
Ebola and Ethics: A Public Health Discussion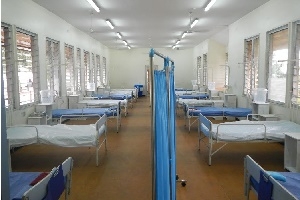 Jolynn Gardner is the director of the College Public Health Program. One of her professional interests is the investigation of the perception, experience, and consequences of stress. Gardner is a certified health education specialist and recently wrote From Stress to Strength: Increasing Optimism, Gratitude, and Resiliency (Cognella Publishing).

In the recent panel discussion, "Consequences of Ebola: Biology, Culture, and Ethics," Gardner discussed the effects of extreme stress on personal ethics. She also highlighted other ethical dilemmas that have risen as local and global public health agencies respond to the crisis.  
Can you give us an overview of the types of ethical concerns that arise when we have an international health crisis like Ebola?  
When a large public health crisis like the Ebola outbreak occurs, ethical issues can arise from a variety of areas. Questions develop in the personal context as well as the professional, medical, societal, and political contexts. Many of theses ethical issues have roots in questions such as: 
Do we have a duty to respond?
If so, how do we respond?
Why do we respond?
What type of response is needed, expected, and adequate?
 What are the personal, social, and political implications of our response?
For many of these questions, there are multiple possible answers. This is what leads to the "ethical dilemma."
Why is it important for public health students to understand these ethical concerns? 
The mission of public health is to protect and promote the health of the population. This a very noble and also very broad mission. Virtually every public health issue has an ethical dimension.  
Sometimes, the ethical dilemma can be framed as a debate surrounding individual freedom versus the common good. Other times, the dilemma might involve making a choice of where to devote scarce resources… in essence, forcing a choice between serving equally deserving populations. Thus, it is extremely important for students of public health to study these issues, become aware of their personal thoughts on ethics, and to understand the social, political, and economic factors that often influence public health action. 
Why was the initial international response to the Ebola crisis so slow? How would it have been different if it occurred in a developed nation?  
It is now widely agreed that the initial international response to the Ebola outbreak in West Africa was too slow, not well organized, and poorly funded/supported. I think many factors played into this scenario, many of which deserve consideration.  
It could be that many public health and medical professionals in the affected countries initially thought the outbreak would not be very widespread, or that it would be easier to contain. It also could be that the international community may have initially viewed the outbreak as limited in scope and geography (which, of course, we now know is a short-sighted view). I don't know if the response would have been different had the outbreak occurred in a developed nation like the United States, but it is certainly an important question for all of us to ponder.  
How do ethical considers factor into vaccines? Why is there no vaccine for Ebola and how can we encourage and support more vaccine research in the future for diseases like Ebola? 
Vaccines are literally "miracles" in that they can afford protection to virtually entire populations. But they are very expensive to produce and, in many cases, only one or a few doses are needed per person. The profitability is rather limited when you compare vaccines to drugs that have to be taken on a daily basis for a number of years.  
Because of this scenario, many pharmaceutical companies have gotten out of the vaccine business. Given this, it is wise for governments to provide financial or other incentives to companies doing vaccine research, or to afford more resources to publicly funded research agencies like the National Institutes of Health.  
What are the critical ethical (and practical) lessons learned from the Ebola crisis, and what can public health students take away from this crisis?
I think one of the lessons learned from this crisis is that the right thing to do is not always the easy thing to do, given economic, political, and social factors. However, many stories of exemplary personal ethics as well as organizational ethics have arisen from the outbreak, too. These examples (of health-care professionals willingly treating Ebola patients, of aid organizations providing basic support services in the hardest-hit countries, of people donating whatever funds they can to support relief efforts, of public health officials speaking out against hysterical reactions, of corporations donating supplies, medical equipment, etc.) provide inspiration for all of us, but especially future public health workers.  
This crisis will provide a basis for many "ethical case studies" in years to come. If we can use the lessons learned from this crisis to elevate the discourse and then provide resultant ethical responses, we will be moving in the right direction. In public health, we have a duty to promote and protect the health of the entire population…locally, nationally, and globally.