Achievements
Economics Professor Wins Fulbright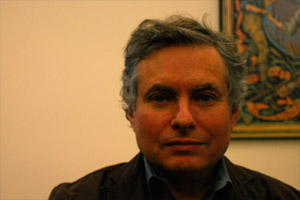 This May, economics professor John Willoughby was awarded a fall 2010 Fulbright fellowship. Willoughby will be teaching and conducting research at Zayad University in Dubai, United Arab Emirates.  
Willoughby's current research is concerned with investigating the economic institutions that regulate labor markets in the Arabian Peninsula and the rise of higher educational institutions in Gulf Cooperation Council (GCC) countries. He recently returned from a two-year stay in Sharjah, United Arab Emirates, where he helped create an undergraduate economics program at the new American University of Sharjah.    
The Fulbright Fellowship Program was established in 1946 by Senator William J. Fulbright. Sponsored by the United States Department of State, the program aims to increase mutual understanding between the peoples of the United States and other countries through the exchange of persons, knowledge, and skills. Since its establishment, more than 47,000 students and scholars from the United States and 152,000 from other countries have benefited from the Fulbright experience.