Arts
Fourth Annual Fall for the Arts a Creative Success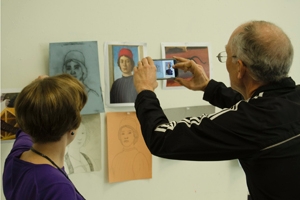 On Sunday afternoon, the Katzen Arts Center at American University opened its doors to students, faculty, neighbors, and friends, giving them the opportunity to flex their creativity and build new skills ranging from choreography to Italian Renaissance drawing.
"We really wanted to do something interactive, something that showcased the creative energy that is so evident every day in the Katzen Arts Center," said College of Arts and Sciences Dean Peter Starr.
From Instant Dancemaking to Curating Art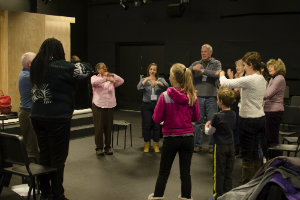 Participants took classes across the visual and performing arts. They had the opportunity to unlock their inner playwrights, express themselves through performance art, and learn how to curate an art exhibition. They could even master the fundamentals of color and take part in live music recording sessions.
"I wondered how much you could actually learn in the space of 45 minutes. But I walked away learning a great deal," said Richard Blackmore, an alum who studied fine arts at AU.
An Enthusiastic Audience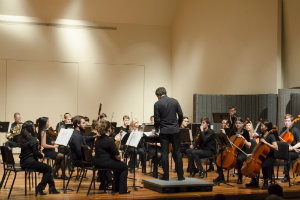 Participants praised the workshops—and the faculty who led them. "The conductor, Yaniv Dinur, assistant professor and director of Orchestral Activities, is marvelous," said Robert Chamberlain, an AU neighbor who attended Dinur's course on Beethoven's 7th Symphony. "He explains the piece very well, and they next time I hear it, I will have a much greater appreciation for the music."
Many participants said they are looking forward to returning to next year's Fall for the Arts celebration. "This is the third year we've been here," said Allan Mendelsohn, husband of American University Museum Docent Rona Mendelsohn. "It is one of the best afternoons that anyone can spend in the city. The performances are absolutely excellent."