Social Sciences
Book Notes: Gendering Globalization on the Ground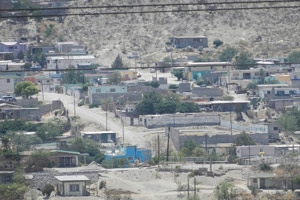 Last month, Routledge published Gendering Globalization on the Ground: The Limits of Feminized Work for Mexican Women's Empowerment, a new book written by Gay Young, associate professor of sociology.

"In Gendering Globalization on the Ground, my intent is to analyze the challenges of achieving the goals of the international feminist movement—women's empowerment and gender equality—in the context of global political-economic restructuring," she said. "Although the book's main analytic emphasis is on survey interviews with 1,246 working women in the Mexico-US borderland, I also draw on other methodological techniques, including mapping and photo-ethnographies, to create a portrayal of neoliberal globalization and its effects on Mexican women's power relations in diverse household settings."

 

About Gendering Globalization on the Ground

How has globalization worked for women working on the frontlines of neoliberalism on the Mexico-US border? This border divides "US" from "Others" and produces social inequalities that form a site where marginalized border women encounter the othering power of neoliberalism and confront inequalities of gender and class. Within this context, a critical comparison of socially similar women, working either in export production industries or in small-scale commerce and low-level services in Ciudad Juarez; rationale of "empowering" women to support market growth, and argues instead for understanding women's empowerment as a process of transformation from rez by gender power relations to challenging neoliberal domination in households and, ultimately, the economy and society. Because structures of gender and globalization are mutually constituted, women's empowerment as gender democracy is integral to producing alternative, democratic globalization. Using a feminist methodology that gives attention to the standpoint of women located on the downside of social hierarchies and takes into account strategically diverse points of view, this study develops analysis to counter disempowerment globalization as it touches down in the lives of ordinary women and men on the border and beyond.




For More Information

Visit the Routledge website.