Science
Nobel Winning Astrophysicist Speaks to Packed Room at AU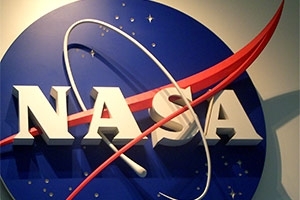 Nearly 150 AU students, faculty, and staff gathered this week to hear Nobel laureate astrophysicist John Mather talk about his life, his career, and ways to bring good science into the political decision making process. Mather is senior project scientist for the James Webb Space Telescope, successor to the Hubble Space Telescope, at the NASA Goddard Space Flight Center. He shared the Nobel Prize in 2006 for discovering hot and cold spots in the background radiation of the universe, which strongly supported the big-bang theory of the universe's origin.
Mather's visit to AU was hosted by the College of Arts and Sciences Physics and Public Policy class. Before the talk, students joined Mather for lunch, where he explained how his Nobel Prize winning research evolved, and why he feels public policy would benefit from having more actual scientists in Congress. One of the goals of the Physics and Public Policy class is to increase scientific literacy of future participants in the political process. 
The subject of Mather's talk was "The History of the Universe," which you can watch online. In the question-and-answer session that followed, members of the AU community asked questions about life on other planets, the costs and benefits of science to society, and the role of NASA in American life.  
"The students learned a lot about how research at NASA is actually done," said Assistant Physics Professor Gregory Harry, one of the organizers of Mather's visit. "Dr. Mather provided a tour de force of recent astronomical discoveries, and everyone benefited form having a Nobel laureate in the sciences discuss his field and its intersection with public policy."