Literature
Writer as Witness Colloquium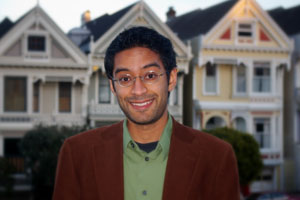 On August 21, incoming freshmen will participate in the 12th annual Writer as Witness Colloquium in Bender Arena. Sponsored by the Department of Literature and the College Writing Program, this event gives students the opportunity to discuss a common text and meet with its author.  
"The community text not only sets a tone for Welcome Week but also sets in motion a shared experience of intellectual inquiry," says John Hyman, director of the College Writing Program.   
This year's text is Farhad Manjoo's True Enough: Learning to Live in a Post-Fact Society. Manjoo will be on campus to discuss the idea that modern technology has fostered a dependence on belief over fact. Drawing on his research in psychology and economics, he will show how we choose "facts" that accord with our beliefs. Manjoo will also discuss his writing and research process.
Students will then continue this inquiry into their courses, considering the ways that their writing and studies connect them to issues beyond the classroom.
Manjoo is a staff writer for Slate Magazine and a contributor to various national news outlets, including Slate, the New York Times, and NPR. He is a regular contributor the Times' online column, Gadgetwise: Getting Smart about Personal Technology.