Literature
Writer as Witness Book Raises Questions of Morality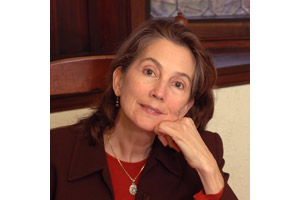 In one week, incoming freshman will fill Bender Arena for a common experience that will unite them physically and intellectually, despite differences in major choice, political ideology, or hometown. This summer, they have read the newest book from author, professor, and social researcher Lisa Dodson: The Moral Underground: How Ordinary Americans Subvert an Unfair Economy. On August 20, Dodson will speak to the class of 2014 and field questions from students for the 13th annual Writer as Witness Colloquium, sponsored by the College Writing Program.
In Moral Underground, Dodson takes a look at how middle managers in American businesses may make certain accommodations for employees living in poverty, such as a manager of a fast food restaurant who adds extra money to employee's paychecks because they don't receive a living wage. Though these accommodations technically break the rules, Dodson argues that these managers see their actions as necessary to help soften the perilous effects of an "unfair economy" on the working poor.
Dodson's argument made Moral Underground a perfect choice for this year's colloquium because it fits the criteria for what a Writer as Witness book should be, according to John Hyman, director of the College Writing Program. "It's well-written; it's well-researched," says Hyman. "It takes a subject that we all think we know about—the poor—and says 'here's a way to think about how this plays out on the ground that you may have never thought about.'"
Hyman says that the book will raise interesting questions and discussions for students and professors—not just in College Writing classes, but also in residence halls, over dinners, and in teachers' offices. This will especially include questions of ethics about the practices that Dodson describes in her book.
Take, for example, a New England oil truck driver in January, "who knows full well that an elderly couple's oil vouchers have run out," explains Hyman. "But he knows it's January and that he's their heating source. So he manages to find a few extra gallons in the tank. One might say he's stealing; it's not his oil. He can't give it away. I have a feeling that classrooms will be filled this fall with conversations about the blurriness of that line, how one locates that line, and who does the locating. When does an act of justice cross over into an act of theft?"
Hyman also says that the book will help demystify the writing and research processes for freshmen, who often enter college intimidated by the thought of detailed, long-term research. By incorporating conventional quantitative methods, such as statistical analysis, and qualitative methods, such as hundreds of interviews with people at all socioeconomic levels, Dodson "finds a way to make meaning so that she doesn't just have a set of disparate anecdotes," says Hyman. "Rather, it's a coherent vision. This isn't done by magic, though. It's done through the hard work and patience of reading, research, and writing. This book will make these processes accessible to our students, so we can say, 'that's what you need to do. Now let's take a shot at it.'"