Humanities
AU Newsmaker: Naomi Baron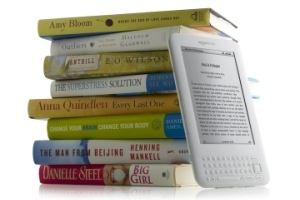 Author, researcher, and AU professor of linguistics Naomi Baron was interviewed by PW Radio, the weekly radio program of Publisher's Weekly, the international news website of book publishing - nicknamed the "bible of the book business." 
Baron has written extensively about the differences between reading online and in print. Her latest book, Words Onscreen: The Fate of Reading in a Digital World (Oxford University Press, 2015), presents findings from her research, including the surprising statistic that 92 percent of  university students prefer reading in print. The book examines how new developments in technology have changed the definition of reading, and analyzes what the future might bring.
Listen Here

Listen here to Baron talk about how economic pressures are driving the shift to digital reading.
Read More

Wall Street Journal Book Review