International
New Environmental Science Courses Offered at AU and in Kenya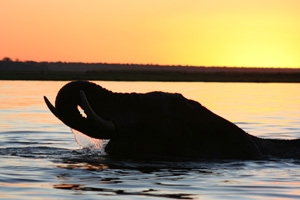 This spring the Department of Environmental Science has partnered with AU Abroad to offer an exciting new course: ENVS 396: Environmental Issues in East Africa.  
It will explore current environmental issues with a specific focus on case studies in East Africa. Through readings, discussion, field trips, and written assignments students will focus on wildlife conservation, sustainable agriculture, and freshwater issues. They will discuss sustainability principles and challenges, including the causes and consequences of environmental degradation. Finally they will investigate real-life threats to biodiversity and conservation challenges in Kenya including over-exploitation of natural resources, invasive species, poaching, deforestation, and conflict between humans and wildlife.  
At AU or Abroad
Students have the option to take this course in Nairobi as part of their AU abroad experience or at American University. If students take the course at AU, they have the option of taking a two-week trip to Nairobi for an additional fee. 
Students who choose the four-credit study abroad course will take academic excursions to multiple locations in Kenya. Angela van Doorn, professorial lecturer of environmental science, will lead the excursions.  
"Field courses provide an opportunity for students to fully connect with and appreciate the world around us," said Kiho Kim, chair of the Department of Environmental Science. "Dr. Van Doorn, who did her doctoral work in east Africa, is the perfect person with whom to experience and learn about an important and rapidly changing part of the world."
For More Information
Visit AU Abroad Nairobi or contact Kelly Jo Bahry, senior study abroad advisor, or Angela van Doorn, instructor.