Social Sciences
A Psychological Approach to Sex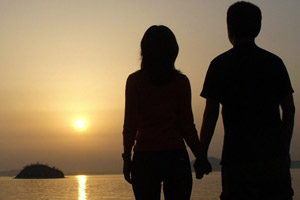 According to psychology professor Barry McCarthy, the key to pleasure and satisfaction in sexual relationships is all in your head.

"People's attitudes, expectations, and standards are probably most important [for sexual functioning]," says McCarthy. "The key element to sexual desire is positive anticipation rather than some hormonal process."

McCarthy's work has merited national attention, from a December piece in the Washington Post to lectures and workshops across the nation. The book he co-wrote with his wife, entitled Discovering Your Couple Sexual Style: Sharing Desire, Pleasure, and Satisfaction (Routledge), won the 2009 Smart Marriages® Impact Award. And earlier this month, he co-taught a workshop about the psychological component of sexual satisfaction at the American Association of Sexuality Educators, Counselors, and Therapists Conference in Pittsburgh.

McCarthy's advice is informed by a clinical perspective and primarily examines the psychological reasons for the sexual problems that couples confront in their relationships. While biological and social factors have important roles in sexual functioning, McCarthy says that psychological factors play a major role in sexual dysfunctions that can have a significant impact on relationships if not confronted early.

"Sex is very paradoxical in people's lives," says McCarthy. "When it's problematic or dysfunctional, it plays a particularly powerful role. So when couples get divorced early in their marriages—which is when most couples get divorced—the problem is almost always a sexual problem."

The sexual attitudes and expectations that people have can be negatively influenced by popular movies, pornography, and other media, according to McCarthy, because they set up unrealistic standards for sexual performance and sometimes focus only on eroticism instead of intimacy—two elements that it's necessary to balance in long-term sexual relationships.

Because of this, the role of clinical sex therapists is to help couples maintain healthy attitudes toward sex and to develop a sexual style that works for their individual needs. "What promotes sexual function psychologically is when people look at sex as a healthy thing, as a challenge to maintain in their lives," says McCarthy.

At AU, McCarthy has taught the psychology class Human Sexual Behavior since 1969. He became interested in sex therapy in 1970 when he attended training sessions conducted by Lee Doyle, who studied with the sexology pioneers William Masters and Virginia Johnson.

In addition to teaching, McCarthy has practiced individual, couple, and sex therapy for adults for four decades. He has authored 11 books, including Men's Sexual Health: Fitness for Satisfying Sex and Rekindling Desire: A Step-By-Step Program to Help Low-Sex and No-Sex Marriages.