Social Sciences
Social Justice Colloquium Fall Series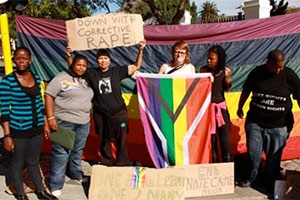 The College of Arts and Sciences and the Department of Anthropology are happy to announce the new Social Justice Colloquium series. 
The series runs Mondays at noon in Kreeger 100, beginning on September 14, except where noted below.

The Social Justice series highlights the current research of public anthropologists and other scholars whose work combines theory with a strong commitment to social justice. 
Please see the Social Justice Colloquium Series webpage for abstracts, related links, and further information.
 

Fall 2015 Events:

Beyond Gentrification: Investment and Abandonment in the Anacostia Watershed
Brett Williams
Sept. 14


Language "before" Stonewall: Public Anthropology Meets Queer History
William Leap
Sept. 21


Rising Star Expedition: Human Origins and Open Science in a Cave in the Cradle of Humankind
Becca Peixotto
Sept. 28
12:30 at Katzen Arts Center, Abramson Family Recital Hall


The Experience of Selling Experiences: Work in a Casino Economy
Ellen Mutari and Deborah Figart
Oct. 12


On the Scene: Doing Public Anthropology with Black Queer People in DC 
Nikki Lane
Oct. 19


Ni Una Menos: The Performative Practices of Denouncing Gender-based Violence in Argentina 
Brenda Werth
Oct. 26


Drones and Systematic Extrajudicial Killings
Jeff Bachman
Nov. 2


Civil War Defenses in Washington, DC: The Untold Story of African American Freedom Seekers
Sue Taylor
Nov. 9


Interpreting Merida: Can We Reconcile Theoretical Views with On-the-ground Experiences?
Carolyn Gallaher
Nov. 23