Research
CHRS Faculty in October 2013 National SBSRN Scientific Meeting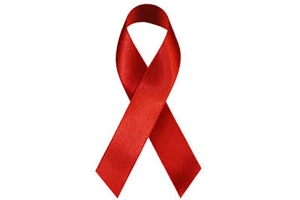 The District of Columbia Developmental Center for AIDS Research (DC D-CFAR) hosted the 7th Annual Scientific Meeting of the Social and Behavioral Science Research Network (SBSRN) on October 23-24, 2013, in Washington, D.C.
The DC-DCFAR is a multi-institutional collaboration between American University, Children's National Medical Center, Georgetown University, George Washington University, Howard University, and the Veterans Affairs Medical Center.
The SBSRN is a collaborative network linking investigators from the 21 NIH-funded Centers for AIDS Research (CFARs). The network arose out of recognition that there are challenges and opportunities common to social and behavioral scientists and that the CFAR structure offers potential for a range of valuable inter-disciplinary collaborations. The SBSRN is intended to encourage sharing of resources; to host an annual scientific meeting; to provide a forum for a national mentoring program for junior and translational investigators; and to promote collaborative multi-site research.
The theme of the 2013 meeting was "Social, Behavioral, and Policy Perspectives on HIV/AIDS: The District of Columbia and Beyond." Panels covered important issues such as the social, behavioral and policy perspectives of HIV/AIDS; multi-level conceptualizations of HIV/AIDS (individuals, relationships, communities, institutions and networks); policy and structural approaches in HIV/AIDS; and vulnerability, marginalization, and inequality. Round tables ended the second day and provided further opportunities for discussions.
CHRS Director Kim Blankenship was on the planning committee for the meeting. CHRS affiliates Nina Yamanis and Maria De Jesus, were accepted as mentees through a competitive application process. They attended the SBSRN Mentoring Day, which was intended to connect early-stage investigators with senior social and behavioral investigators in HIV/AIDS. 
As one of the co-sponsors of the CFAR SBSRN 7th National Scientific Meeting, Center on Health, Risk and Society would like to thank everyone for participating in the conference. We are pleased to announce that many of the presentations are now available on the meeting website.  Please feel free to share these presentations with colleagues who were unable to attend the meeting.
Please watch the SBSRN listserv and check the SBSRN website for information about the next meeting.