Achievements
Drysdale Named D.C. Sociological Society President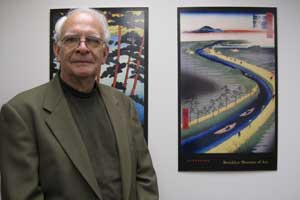 In August, John Drysdale, professor and chair of the Department of Sociology, was named president of the District of Columbia Sociological Society. Drysdale was nominated for the position by the chairs of the academic departments of sociology in the D.C. metro region. 
The D.C. Sociological Society is a professional organization composed of academics and professional sociologists who use their expertise in the subject in a number of capacities, including in government departments, education, private-sector organizations, and non-governmental organizations. Its October meeting was hosted at AU and featured Melvin Kohn, professor and senior sociologist at Johns Hopkins University, who discussed his comparative research in China, the Ukraine, Poland, and the United States. 
Drysdale is not the first member of the AU community to serve as president. Last year's president, Enrique Pumar, is a professor at Catholic University who received his PhD from American in 1999.
"AU has a record of providing both leadership and participation in the organization," Drysdale says.