First Person
School's out
College of Arts and Sciences students share summer plans
Though finals week is almost upon American University, it's hard not to think about the summer months lying just ahead. The cherry blossoms are in bloom, the sun is shining, and students are beginning to finalize their plans for the next few months.
Whether it's classes, travel plans, or internships, students in the College of Arts and Sciences have big things in store for them this year. 
"We will be job searching—we're going to move to Alexandria. We might get some cats. It's great. We will be exhibiting in the MFA thesis show on Saturday April 25, and in a show in Lithuania this October."
Jenny Wu and Michael Patrick Holt
MFA studio art '15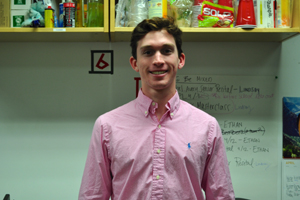 "I don't have a job over the summer, but I'm going to Israel on Birthright, and I'm lead sound technician for my friend's documentary about Appalachian folk music.
Blake Teres
BA audiotechnology and computer science '17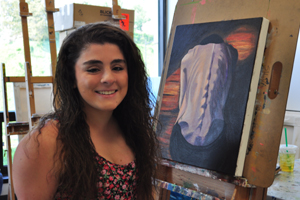 "I'm planning on getting an internship at Georgetown Hospital and working with art therapy in the pediatric ward."
Jenna Cataldi
BA studio art '18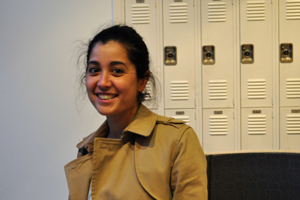 "I'll be doing an internship at the American Dance Institute and attending the Fulbright seminar in Philadelphia, and if I have time after that, I'll visit family and friends in Portugal and Hong Kong."
Sara Periera da Silva
MA arts management '16
"I started a company called Skirmos with six other guys. We started a Kickstarter and raised a lot of money last year. We're trying to develop a customizable laser tag game. People can make their own adjustments to the equipment. This summer, we're going to focus on manufacturing opportunities and getting the product out there."
Gabriel Resstack
BA psychology '16
"For the first half of the summer, I'm taking two classes: The Function of the Human Body and Roots of Racism. For the second half, I'll be doing an internship in DC.
Rebeca Lindenfeld
BA audiotechnology '17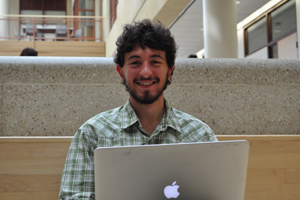 "I'm trying to get an internship in a public health field this summer, hopefully in mental health.
Toby Amodeo
BA public health '16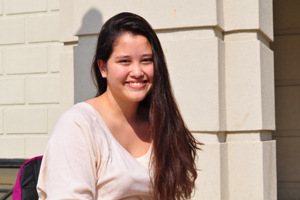 "I'm planning a road trip through the southwest with a friend and her mom to look at colleges for my friend. Then I'm going to spend a week at Lake Tahoe, and then a week in Hawaii to visit an old friend."
Hannah McNamara
BA undeclared '18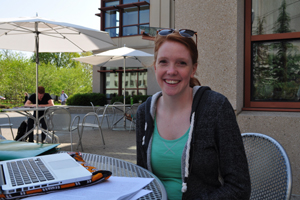 "I'll be doing an internship with Enterprise Community Partners. They advocate and work for affordable housing. We will be looking at HOPWA, an organization that provides housing for people with AIDS. We will be interviewing people in this housing and evaluating the program itself. Then in September, I'm going to join the Peace Corps in Cameroon."
Elizabeth Harrison
BA anthropology '18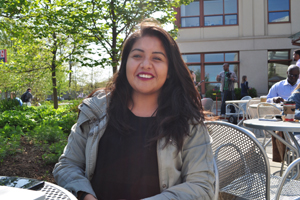 "I'm graduating this semester—I've applied for a couple of jobs in DC, but I've also bought a plane ticket to go to California at the end of May. If I don't get a job, I'm going to go there and hang out, hike, travel to Mexico, and try to figure it out.
Beverly Ronses
Certificate, spanish translation '15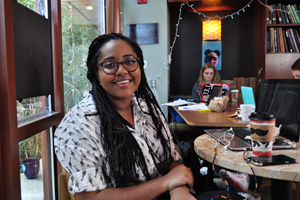 "I'll be working a part time job in Virginia until the end of July. Then I'm going to Sudan to visit family."
Bartol Bashri
BA psychology '17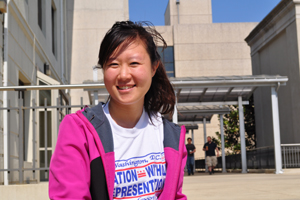 "I'm graduating in May—the internship I've worked with this past year might hire me again. It's the National LGBTQ Task Force. I'm also looking for another part time job in the city. I love DC, and my plan is to stay here for a while."
Victoria Kim
BA psychology '15