Arts
Having a Ball at DC's National Building Museum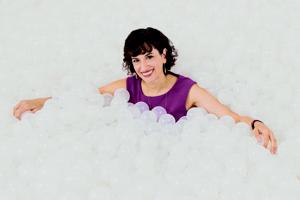 These aren't your ordinary beach balls. They're smaller, translucent, and antimicrobial. And they also make for a delightfully squishy landing. Cannonball!
This summer, more than 182,000 visitors flocked to the shores of the National Building Museum's Beach, a pit filled with 1 million balls (three tractor trailers' worth). The exhibit spanned 10,000 square feet of the great hall and was the most popular of the museum's Summer Block Party installations (previous offerings included a giant maze and miniature golf).
Beachgoers didn't have to slather on sunscreen or even take off their shoes to enjoy the 3-1/2-foot-deep ball pit though some forgot to empty their pockets. Almost 100 cell phones, 50 Fitbits, 31 Metro cards, $433.24, and even a few engagement rings were found on the "ocean floor."
Playtime fun for fun's sake is generally the purview of youngsters, says Susan Breitkopf, director of corporate, foundation, and association relations. "So when adults are given that chance, they come in with this unbounded joy. There's no purpose, no reason to play in the ball pit. You just do it because it's fun."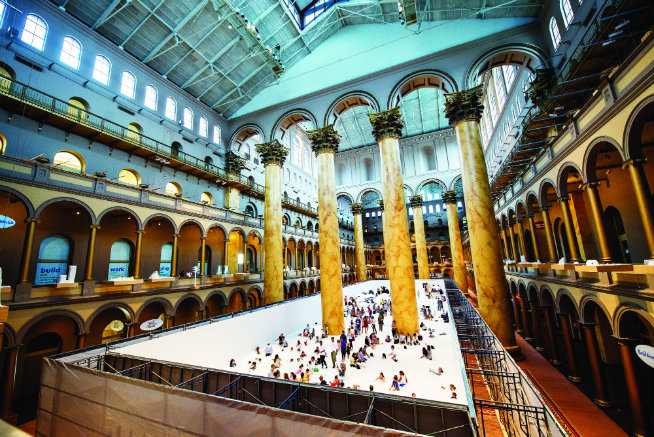 Story appeared in the November 2015 issue of American magazine.