Social Sciences
AU's College of Arts and Sciences Is #6 in Social Sciences
AU makes USA Today's list of top colleges for a major in the social sciences.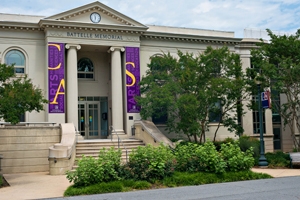 USA Today has named AU's College of Arts and Sciences as the sixth best school in the country for the study of social sciences. 
"Students in the College of Arts and Sciences are given the opportunity to take classes in diverse topics to help broaden their understanding of the world," according to USA Today. "The multi-disciplinary nature of an American University education ensures students are prepared to enter any social science field with an open mind and knowledge of differing perspectives."
The USA Today list takes into account the strength of all social sciences programs offered throughout the university. 
For More Information
Visit USA Today's Lowdown from College Factual.