Arts
Meet New Art History Professor Ying-Chen Peng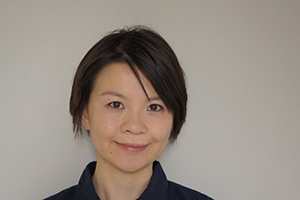 Ying-Chen Peng is a new assistant professor in the Department of Art.
Degrees
PhD art history, University of California—Los Angeles
MA art history, Graduate Institute of Art History, National Taiwan University
BA Japanese language and literature, National Taiwan University
Areas of research
Late imperial and modern Chinese art history, globalization in art, gender studies, Asian material culture
What initially sparked your interest in art history?
"An image or object does not only offer visual pleasure to the viewer. It also gives clues to a world significantly different from what we know from written words. My interest in art history germinated from my desire to decipher intriguing visual and material clues."
What honed your interest to your specific areas of research?
"Globalization has largely reshaped the cultural, national, and ethnic boundaries of art since the fifteenth century. I am deeply interested in how China interacted with other cultural traditions in this world phenomenon. As a woman, I am also enthusiastic about gaining a better understanding of women's role in art in the past and present."
What brought you to AU?
"A strong focus on feminist art history in the art history program and the open, supportive environment for both faculty and students at AU brought me to this exciting university."
What are you hoping to accomplish at AU?
"My goal as a teacher is to enrich our students' visual literacy in reading art and to broaden their understanding of Asian cultures to prepare them for a globalized world. As a researcher, I wish to help strengthen East Asian art research for AU as a hub of feminist art history. "