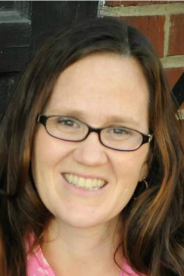 Rebecca Kim

Rebecca Wyckoff Kim received her BS in Neuroscience and Behavior from Columbia University in 2003. After completing her undergraduate degree, she worked as a development associate for a cancer research foundation and as a middle school science teacher. Rebecca completed her MA in Psychology at American University in 2012 and entered the Clinical Psychology PhD program that fall. Her master's thesis examined how stress affected spatial learning in rats. Current research interests include stress, emotion regulation, and the relationship between sleep and emotion regulation in adolescents.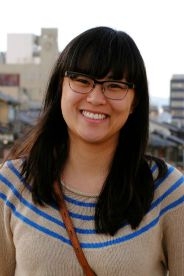 Amanda Chue

Amanda graduated from Cornell University in 2010 with a B.S. in Human Development. After graduation, she worked as a research assistant in the Brain Imaging Lab and the Cognitive Remediation Lab at the New York State Psychiatric Institute/Columbia University Medical Center. Her master's thesis explores the effects of sleep on stress recovery processes. Her general research interests include using daily process designs to better understand the relationships between everyday stress, emotion regulation, and sleep, and exploring the effects of interpersonal relationships on coping.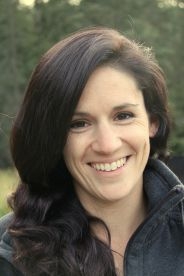 Alanna Covington

Alanna received her BA in Psychology from Georgetown University in 2009. She completed her MA in Psychology at American in 2013 and worked in the Traumatic Brain Injury Department at Walter Reed National Military Medical Center until joining the Clinical Psychology PhD program in 2014. Her dissertation explores instrumental emotion regulation and co-regulation in romantic couples. More broadly, her research interests also include dynamic relationships between daily processes and sleep, and their ability to predict long-term outcomes.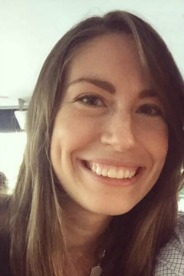 Caitlyn Loucas

Caitlyn graduated with a BA in Psychology from Colgate University in 2011. After graduation, she worked in the division of Pediatric Psychosocial Oncology at Dana-Farber Cancer Institute in Boston before moving to the Developing Brain Research Laboratory in DC. She's currently in the PhD program at AU and her research interests include stress mindsets and interventions to more effectively manage stressful experiences. Specifically, she's interested in how interventions can be used for children and families of children with chronic illness to facilitate positive coping.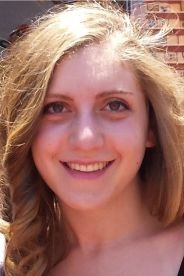 Laura Taouk

Laura received her BS in Psychology from the University of California at San Diego (UCSD), where she worked on developmental research with children and MRI mood research with anxious and depressed adults. She began the Master's program at AU in 2015. Her primary research interests are emotion/stress regulation, and cognitive/behavioral factors involved in the development and maintenance of depression and anxiety. Other interests include mindfulness-based interventions and mind-body interactions.