Public Health
4400 Massachusetts Avenue NW
Washington
,
DC
20016
United States
4400 Massachusetts Avenue NW
Washington
,
DC
20016
United States
Public Health Student Profiles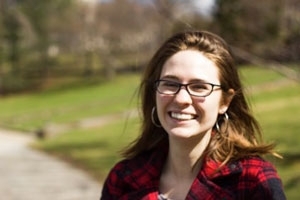 Laurel Booth

I chose the AU Public Health Scholars program because of the amazing opportunities it offered. I knew that I wanted my college experience to be active and hands on; through the program I am able to participate in service which helps to apply knowledge that we learn in class to real world situations. We also have the opportunity to talk to experienced professionals in the public health field about what their work is really like.
The program is a great way to connect with people who share an interest in public health and have a diverse set of perspectives about what should be done to grow and improve it. It is an interactive, honest and engaged community. Currently my favorite part of the program is our service learning, it has helped me orient to the DC neighborhood and engage with public health on a deeper level. I am also really looking forward to my experience with study abroad!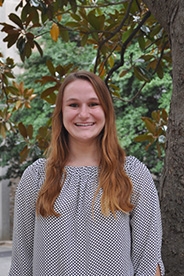 Julia Burnell

Public health is something that most people at my high school had never heard of, so my college decision process was challenging. Most of my friends could exchange information about which colleges were good for what majors, and I was left to blindly Googling to discover public health programs. I found American University, and the more I looked, the more I fell in love. Public health is an incredibly diverse field, but I am particularly interested in women's health and the policy side of things. Living in D.C. means that I am right in the mix of all things policy and the public health opportunities are endless. The location of AU is ideal.
I went to school with most of the same kids since kindergarten, so senior year brought the realization that I have not had to make new friends in a very long time. Being in a living- learning community as part of the Public Health Scholars program is amazing, as you are surrounded by people with similar interests yet extremely different perspectives. Starting off surrounded by a community of supportive people made making other friends easier. My PA, Katie Lu, and my mentor, Esha, went above and beyond to make sure we all had everything we needed to succeed both academically and otherwise. I was so happy that the environment is so inclusive and welcoming.
I have big plans for my future, and I am thrilled that I will be able to make real change in the world sooner by graduating in three years. I am excited to go abroad so I can see firsthand some of the unique public health situations faced by other regions of the world. I am challenged every day to look closer, think harder, explore more, and I have grown so much both intellectually and as a person as a result.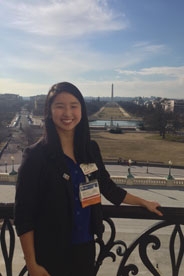 Katie Lu Clougherty

I have been drawn to the public health field since back in high school, but the opportunities that the Three Year Public Health Scholars program and AU have opened up to me have really exposed me to what it will be like to work as a public health professional. From volunteering for a semester with Habitat for Humanity DC, to working as a Federal Work Study Site Associate for a non-profit at a low-income school, to interning for an organization in the Kangemi slum located in Nairobi, Kenya that provides services to HIV positive children, I've been delving into Public Health with a hands on approach that I'm not sure could be replicated in many other programs.
Through these experiences, I found out quickly that the social side of Public Health was my calling and this program has worked with me to make my Public Health and my Sociology major a reality. I look forward to returning to DC in the spring after my study abroad in Kenya to stay involved with Alpha Phi Omega, the community service fraternity on campus, playing for the women's club soccer team and interning at Kid Power.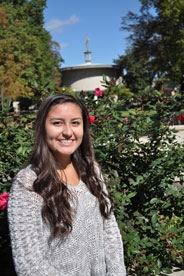 Melanie Delgado

Teamwork, passion and enthusiasm are three words that embody every individual in my public health scholar cohort. I am proud to say that I am part of this hardworking family of students and faculty because I feel as though we all have the same goal to achieve in life. And that is to make the world a better place. Whether it be educating others about what "public health" is or being active in the community by doing service, I would say that this program is the right fit for someone looking to make a difference. I could not have been happier, when I found out I was accepted to this amazing program. I am someone who loves to take on challenges and stand out, and when I learned that this was a three-year program, there was nothing that could stop me from applying. The rigor, the support and the service aspect of the program brought my absolute attention! There is no better choice at American University then to be part of a three-year scholar's program. You truly feel like you have a second family here because you find students and faculty that share the same enthusiasm for public health. This connection that you grow as a cohort brings you closer to success as you learn that D.C is filled with opportunities that will make you succeed farther than you expected. So don't hesitate, take a leap and apply to become a three year Public Health Scholar!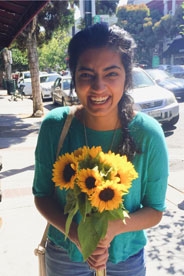 Esha Dholia

The Public Health Scholars Program has been and continues to be my playground and springboard. I was attracted to the field of public health from the start because of its interdisciplinary nature. My interests sometimes feel irreconcilable in their diversity – ranging from maternal and child health to creative writing – but this field has provided me the opportunity to engage with everything I love without sacrifice. The program itself facilitates many opportunities for this sort of exploration through volunteer work and field trips, and it in turn asks my peers and I to reflect and learn from one another's perspectives. We all come from incredibly diverse backgrounds and all seek to do different things within public health, but being able to share classes, a living space, and even a semester abroad with so many devoted and ambitious people has been invaluable to my education and love for this field. It's through this program I was able to intern with USAID and study abroad in India; under the guidance of incredible faculty I'm cultivating a three-year educational plan that allows me to explore the world and my interests. This program has been an invaluable resource, is more than I ever expected it to be, and I'm looking forward to the rest of this journey!
Hannah Dorsey

The Public Health Scholars Program played a very important role in my coming to American University. Not many schools offer public health as an undergraduate major, so when I was accepted to the three-year Public Health Program I was very excited. I knew early on in high school I was interested in humanitarian aid and medicine, so when I found a program that allows me to speed up the process of college and get into the field I am passionate about, I immediately applied for the program. I love being apart of the cohort and being in a small, intimate class that is very hands on where we are all close with the professor. It really helps with discussion and learning and has also been an incredible addition to my first semester on campus. It is very rewarding to be in a class full of passionate students who all care about making a change as much as I do.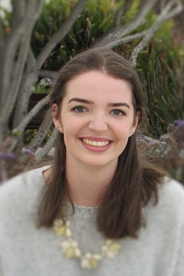 Genna Hewett-Abbott

I choose the Public Health Scholars program at AU because of the location and the many opportunities. I had planned to pursue a career in Musical Theater, but a friend recommended AU and that is how I found the Public Health Scholars Program. I applied to AU at the last possible minute, but it is the best decision I ever made.
I saw campus for the first time at move-in day in August. The campus has such a comfortable atmosphere, while being just a few minutes away from the city. Where else can you study next to the monuments? Another reason I choose AU was the semester study abroad in Kenya, India or London.
The Scholars program is an amazing opportunity to be completely immersed in the field from day one. The first semester Introduction to Public Health course, restricted to Scholars only, has a 1-credit lab for volunteering at different organizations throughout DC. Seeing the public health problems in our nation's capital and giving a few hours a week to help people has further increased my love for Public Health.
This program was instrumental in my transition to college. Living with cohort members and other scholars makes for an instant group of friends. Having our Program Assistant (PA), KLu, who doubles as my mentor, on the floor is incredibly comforting. I am always reassured knowing she is nearby to answer any questions I have about the Public Health program and AU in general.
I leave my classes everyday feeling like I can change lives in so many ways. Being in the Scholars program has helped my college transistion so much easier. I have made friends, learned so much about the different aspects of Public Health, and I can truly see myself and my peers making the world a better place.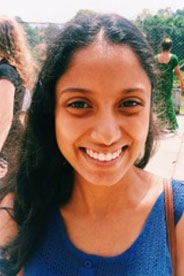 Tanzeela Islam

I always thought that I would be a biology major, do four years of undergrad, and then go to medical school. It was completely by chance that I found that Public Health Scholars at American University and I immediately knew that it was something I wanted to join. I really liked that the scholars program teaches you about a lot of aspects of health that is not always taught with a traditional pre-medical track. It teaches humanity, compassion, and acting on your passions. The Public Health Scholars also offers a chance to be a part of a cohort, with whom you learn and grow. The people who I have met through this program have taught me a lot about myself and about the world around me. I feel that my thinking is always challenged because there is always more to the story. One of the biggest opportunities this program has given me is studying abroad in India. The experience I am having in India is an unbelievable one. I am learning so much about public health and how cultural factors influence the implementation of public health decisions and practices. It's one thing to read about how cultural factors effect public health, but another to actually see it. The field of public health has a lot to offer and I am excited to keep on exploring it!
Charin Khan

When I was applying to colleges, I had only a slight idea of the career I wanted to pursue and what I wanted to study. I did know I wanted to study medical science, travel aboard, and graduate early if it was feasible. Through the Three-Year Public Health Scholar program I have the fantastic opportunity to do all three! I am a freshman in the program and still unsure of exactly what direction I will pursue within Public Health, but this program highlights the interdisciplinary nature of Public Health and the curriculum allows me to explore all the different aspects of this major. Being in this program has already helped me define my current and future academic and professional goals. The immense individual and community support from professors, counselors, peers, and advisors make the transition to college much easier. The friends I have made within my cohort share my interests and their passions have influenced me and broadened my perspective. In the short time I have been a Public Health Scholar, I have experienced and learned so much and am excited for all the things yet to come!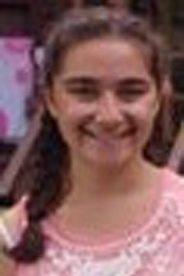 Sedona Kolchinsky

Hello! My name is Sedona, and I am currently a first year Public Health Scholar. I grew up outside of Philadelphia, but spend as much time as possible traveling whenever I have the opportunity. I was first drawn to the field of Public Health because I would be able to apply what I have learned to a job anywhere in the world, and I would not have to limit my studies to one academic subject. This field also allows me to prepare for medical school while studying a topic that is immediately applicable to the community around me. By studying Public Health, I am able to study an array of topics all with the focus of promoting the health of our community and our world. I specifically chose American University because of the Public Health Scholars Program. I was attracted by the idea of graduating in three years, studying and working abroad, and learning about Public Health in our nation's headquarters for the field. By coming to American to study Public Health, I have joined an incredibly passionate and diverse group of students who represent the future of our society's health professionals. I am surrounded by the country's best resources and organizations in the field, and my use of them is completely built into our curriculum. This program also creates a personalized learning experience. Because the cohort is small, I have had the opportunity to feel as though my education is in my own hands, a valuable experience to have at the undergraduate level. The personal experiences that the cohort has given me both inside and out of the classroom, have made me grow as a person and as a student.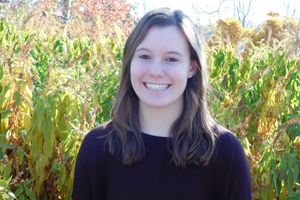 Grace Lohmeier

I was interested in many different fields and unsure of what my major would be before I discovered the public health discipline. I have always wanted to go into the medical field, but am also interested in psychology and policy. I did not want to have to give up one interest for another. My mom suggested public health to me during my junior year of high school and after I looked it up was immediately excited about the possibility the major in college. Public health is such a broad and multi-disciplinary field that you can have careers in many different areas such as epidemiology, biostatistics, health promotion, education, or health policy.
The three-year Public Health Scholars program was appealing to me because of the rigorous pace, the study abroad experience, and the opportunities that come with being in a close-knit cohort of students with similar passions. I love AU because of the student involvement and the location in DC, and being in this program has enhanced my experience here even more. In my first semester, I have volunteered at two non-profit organizations as part of the public health lab, visited the NIH, seen speakers such as Elizabeth Warren on campus, and made many good friends. My time at AU has been great so far and I am so excited for the other experiences I will have in the program over the next few years!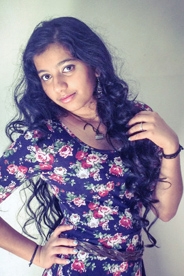 Krishnendu Mangal

I always wanted to come to American University (AU). It could be because AU was the first campus that I visited after coming to United States. As years passed, and when it was time to apply to colleges, AU was at the top of my list. I decided to major in Public Health because the discipline focuses on the greater good for everyone in the population. How many of us knew that the seat belts, that we all take for granted, are due to efforts of public health? If it were not for injury prevention efforts of these public health scientists, we would not have seen the significant decreases in number of motor vehicle injuries and fatalaties.
The 3-year Public Health Scholars program offers a variety of opportunity for students to get involved in the community and to make a positive change. As a freshman, I had the privilege of volunteering at two prestigious organizations in DC that help to improve the health of their community. I completed my service-learning with these organizations with so much respect and admiration for their commitment to improving the lives of the individualst they serve. This work also helped me get closer to my peers and to realize how much we all have in common when it comes to Public Health. I will always cherish these memories.

Being part of the Public Health Scholars program comes with advantages too. I do not live on campus, so initially, I was scared about how things were going to work out for me. However, everyone was so nice and welcoming from the very beginning. People are more than happy to help you. From the program director, Dr. Hawkins, to program assistant, Klu, there are people who will help you succeed. I know that I can go to them with any questions or problems and that they will try their best to help me. They have helped me out so much with my transition to college. Although my journey with Public Health has only begun I am looking forward to the experiences and the new opportunities awaiting me in this program.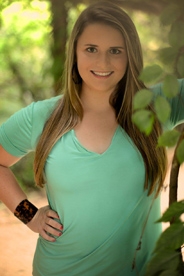 Margaret McFarland

I discovered public health my sophomore year in high school after working for Habitat for Humanity of Honduras. I continued to explore the field of public health in Latin and South America and taught English in the Dominican Republic for a month before my senior year. My passion for global health continues to grow the more I travel and explore and I became fascinated with the cultural influence on health. I knew I wanted to go to a university where I could continue traveling and learning about other cultures while also getting a world-class education.
Initially, I was hesitant about committing to a major before even starting college. However, public health is such a multi-disciplinary field that is full of opportunities. I am always learning about new public heath approaches and disciplines and have found myself interested in a variety of areas of health I had no idea existed. I am fortunate to be studying at an institution that is dedicated to student success. In my first semester alone, I was given so many amazing and unexpected opportunities by my professors and peers. I am currently collaborating with my statistics professor on a study researching the correlation between climate change and Zika—something I never saw myself doing. I am thrilled to see where these three years take me, and I am confident that my time at AU will open doors for my future in public health.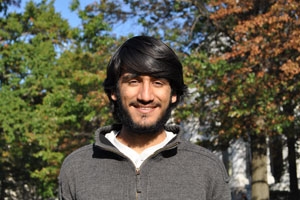 Abhishek Patel

I could speak ad-nauseam about the many tremendous and unique qualities of the 3-Year Public Health Scholars program; from the many opportunities to study abroad and the interdisciplinary and flexible curriculum, to the thorough and consistent advising program. For me, however, one quality has distinguished itself above the others: togetherness, unity but significantly more intimate. Moving from Harare (Zimbabwe) to AU filled me with trepidation, a larger part of me did not want to leave my home of 18 years and I expected to be plagued by large bouts of home-sickness. This was not the case.
Before I even arrived, I was contacted by our Program Advisor Caroline Sell. She made a Facebook group with all the other students and we immediately began introducing ourselves and forming friendships. Naturally, these friendships have blossomed over time and have gone a long way in overcoming the bruises of being uprooted from my home. Together, we have explored DC; traversed the national mall, rowed in the forested regions of the Potomac, kayaked on the waterfront and walked to raise funds for the battle against AIDS. Another crucial person to my assimilation has been, my "mentor", a junior who had specifically chosen me from a survey we had previously completed. Her name is Esha and her mentor, Devki, my grand-mentor, went above and beyond to welcome me. They know, as any Gujarati knows, the importance of Chai (tea). On my first weekend, Devki made me some. Additionally, Esha and I share a love for dark chocolate, so when I received her gift of a mug with filled with Hersheys, I was ecstatic. It sounds very insignificant but at the time, it was an immense relief. This was the first of many times that they helped me, Shreya (my other grand mentor) gave me her Chemistry text-book, and they also got me involved in the South Asian Student Association and Public Health Association. Maya Angelou said, "The ache for home lives in all of us, the safe place where we can go as we are and not be questioned." Everybody in the 3-Year Public Health Program has made forget that ache, and then progressed to give me a new "safe place" that I will ache for when I leave.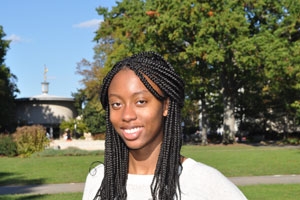 Naudia Porter

American University was not my first choice. When I applied to the Public Health Scholars Program, I was trying to keep my options open. The program had everything I was looking for: an accelerated degree program with a study abroad and internship component. When it came time to decide on a college I ended up choosing American because of the Public Health Scholars program. It was my one and only deciding factor. It was a lot of faith to put on one program, but my faith has not been misplaced. I am constantly changing my mind on what I want to focus on in public health and that is exactly what I wanted. Our speakers and class discussion make me revaluate everything I know on a personal, local, national, and global level. Our class labs, something I struggled with in the beginning, became one of my favorite aspects of the program. Washington DC is a very diverse area in terms of socioeconomic background as well as culture. The lab opened my eyes to ways I could be part of the D.C. community through volunteering; I plan to do more volunteering while at American. It was a wonderful opportunity to volunteer in DC because I learned so much about the people living in D.C.
One aspect I value most about this program is that it has allowed me to experience new things and relate it back to public health. I'm in an environment where I can learn with and from other scholars. The value of such a community can not be overstated. Public health is about serving populations and providing them with the information and services they need in order to be healthy. This is something I have been able to learn first hand. I may have joined the program on faith and it turns out that was all I needed to be part of such a great program.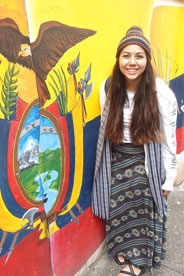 Emilie Ryan-Castillo

As a first generation student, I had no clue what to expect when coming to college. With only vague career goal and a great interest in Public Health I was able to find and become apart of the Three Year Scholar Program. This became one of the best decisions I have ever made. The Public Health Scholar Program has helped me define my academic and professional goals. With the massive support from professors, counselors, and peers I was guided able to identify my passions and set on the path to reach my goals. The support I have received from the Three Year Program has been that I would expect from a family. My friends in the cohort share my interest and their passions have influenced and inspired me. The experiences and opportunities that have been presented to me have been life changing. I have had incredible volunteer at incredible organizations and speak with knowledgeable scholars.
I can honestly say that being apart of this program and a student at American University has lead to my current success and I am sure of the success I will meet in the future. I am currently studying abroad in India as a Gilman Scholar. With the direction and opportunity to study abroad with the Public Health Three Year Program I have been able to achieve I hope to use my degree to work in policy planning on social issues among women and children. I am certain that the advance that the Public Health Scholars provides will prepare anyone passionate about public health for success.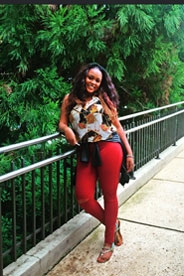 Wanjiko (Shiko) Wambaa

Like many, I found the search for college very stressful. As a Kenyan woman who had the privilege ofbeing educated here in the States, I want to use the education that I have received, and bring it back to Kenya, a place I consider home. I have always known that I wanted to bring change to the health field there, but I did not always know how exactly to get do that. At first I thought I should major in international relations because it deals with international issues. But I also wanted to be a doctor, so I thought that I should major in biology or a heavy science. I remember looking into schools in the DC area because of the plethora of opportunities here, and I came across American. The school seemed to be a good fit for me and was exactly what I was looking for. At first I did not even know what public health was or how that would fit into my "plan." I quickly learned that public health is so much more than hard core sciences. Public health is interdisciplinary in nature, which means that even though I am a pre-med student and will be taking a lot of challenging science courses, I can also branch out and learn more about other things that interest me. I will take courses and learn about social community health, policy, and program planning that I may not have taken if I chose biology as my major.After much research, I completely fell in love with the major, the program, and the university. American
University instantly became my first choice. Of course being a possible scholar in an accelerated program in one of DC's top universities is attractive, but I loved being able to do pre-med in 3-years and travel abroad to one of three wonderful locations. The program had the international and global components that I wanted. The abroad program in Kenya fits into what I want to do with my life so perfectly. The internship opportunity in Kenya will give me the opportunity to understand in depth the health issues that affect the people and the country that I love so much. I look forward to using the knowledge and experience I gained during my three years here to serve the global community.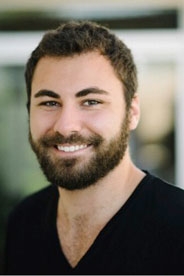 Morgan Wright

My name is Morgan Wright. I hail from Des Moines, Iowa and am a B.S. in the 3 year Public Health scholars program at American University! I like to run and am really interested in politics which makes Washington DC a great city for me. I am really interested in the policy side of public health. I have completed internships at the Iowa State Senate Research Office as well as the Planned Parenthood Legislative Action Fund in Washington DC. I love the how the field of public health is very broad and allows for everyone to find their own passion. Currently I am in Kenya studying abroad as part of the 3 year cohort program. It is an amazing experience. I have had the opportunity to learn from distinguished professors at the University of Nairobi's medical school which is attached to Kenyatta National Hospital. Studying and living in Nairobi, Kenya allows to see the challenges of urbanization in the developing world first hand. This experience is invaluable and is not shared among more traditional study abroad locations. I am also interning in Kenya with an organization called Amani Kibera which operates out of the largest slum in all of East Africa. Amani Kibera is dedicated to promoting peace in the community through sports, art, and education. I want to go to medical school after I graduate American University with intent to do a dual MD/MPH degree. After medical school, I want to either consult health care policy or work in a state Public Health department in health education planning.