Gender, Violence, and Education | Fall 2014 Panel Photo by Jeff Watts
RSVP to GEF!

Please join us for the next Global Education Forum on October 27, 2015 at American University. The topic will be Globalization of Higher Education. Register here.




About the Global Education Forum
The Global Education Forum (GEF) has two aims. First, we focus on identifying the most pressing issues in education globally, as reported by renowned experts from academia, public policy, government and the non-profit sector across the globe. Second, we examine whether and how undergraduate and graduate student education and training should change in order to prepare students to address these issues.

The GEF defines education broadly—including formal, informal, and experiential settings in schools and outside the classroom. We focus on traditional educational topics such as access, equity, and achievement, and also on education as it relates to such global concerns as public health, extremism, and the environment.  
Each semester, the GEF hosts a panel discussion of 4-5 renowned experts in the field of education, broadly defined. The panelists are asked to share their expertise and opinions each in response to two questions:
what do you think is the most pressing issue or challenge in education globally? and
what do universities need to do to prepare graduates to better address this issue or challenge? 
Over time, the GEF aims to become a place where conventions are challenged and innovations are born. 
Spring 2015 Panelists | Education and Extremism

Heidi Beirich, Director, Intelligence Project, Southern Poverty Law Center
Dr. Beirich is the director of the Intelligence Project at the Southern Poverty Law Center (SPLC) in Montgomery Alabama. National Review. She oversees the production of the Southern Poverty Law Center's(SPLC) award-winning quarterly investigative journal, Intelligence Report, its Hatewatch blog and its annual hate group list. An expert on white nationalism, nativism and the racist neo-Confederate movement, Beirich also acts as a key SPLC spokeswoman for issues involving extremism.
Alexandra Koronaiou, Professor of Sociology, Panteion University of Social and Political Sciences
Dr. Koronaiou is a professor of sociology at the Panteion University of Social and Political Science in Greece. His research interests include sociology of work and free time, education, and media impact on youth and gender issues.She is the lead researcher for the Panteion University of Social and Political Sciences MYPLACE (Memory, Youth, Political Legacy And Civic Engagement.She is also lead researcher for PUA of the European project MYWEB (Measuring Youth Well-Being), European Union's Seventh Framework Programme for research, technological development and demonstration.
Martin Langebach, Programme Manager, German Federal Agency for Civic Education
Dr. Langebach is the Programme Manager for the German Federal Agency for Civic Education (bpb). Featured in Blood Must Flow, he is a German sociologist and educator whose work focuses largely on right-wing extremism, particularly on right-wing extremism and youth cultures. His latest book "Erinnerungspolitik der extremen Rechten" ("Remembrance politics of the far right") was published in January 2015.
Susan Shepler, Associate Professor, School of International Service, American University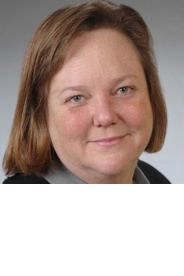 Dr. Shepler is an associate professor in American University's School of International Service. Her research interests include youth and conflict, reintegration of former child soldiers, post-conflict reconstruction, refugees, education and economic development, NGOs and globalization, transitional justice, and childhood studies. In addition to her academic work, Dr. Shepler has conducted research for UNICEF, the IRC, and Search for Common Ground.
Questions?

Please contact:

Ms. Ophira Bansal
ITEP Program Coordinator
School of Education, Teaching & Health
tel. 202-885-3128
e-mail. bansal@american.edu
October 2014 Global Education Forum
Please see the panelist bios and a video of the 2nd Global Education Forum on Gender, Violence, and Education.

April 2014 Inaugural Forum

Please see panelist bios and a video of the Inaugural Global Education Forum on April 22, 2014.