Gender, Violence, and Education Panel Photo by Jeff Watts
Please join us for the next Global Education Forum on Thursday, March 19, 2014 to discuss Extremism and Education.











About the Global Education Forum
The Global Education Forum (GEF) has two aims. First, we focus on identifying the most pressing issues in education globally, as reported by renowned experts from academia, public policy, government and the non-profit sector across the globe. Second, we examine whether and how undergraduate and graduate student education and training should change in order to prepare students to address these issues.

The GEF defines education broadly—including formal, informal, and experiential settings in schools and outside the classroom. We focus on traditional educational topics such as access, equity, and achievement, and also on education as it relates to such global concerns as public health, extremism, and the environment.  
Each semester, the GEF hosts a panel discussion of 4-5 renowned experts in the field of education, broadly defined. The panelists are asked to share their expertise and opinions each in response to two questions:
what do you think is the most pressing issue or challenge in education globally? and
what do universities need to do to prepare graduates to better address this issue or challenge? 
Over time, the GEF aims to become a place where conventions are challenged and innovations are born. 
Fall 2014 Forum Panelists
Elizabeth Armstrong, Associate Professor, University of Michigan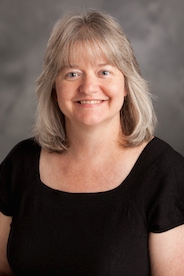 Elizabeth Armstrong is a sociologist with research interests in the areas of sexuality, gender, culture, organizations, social movements, and higher education. She joined the Department of Sociology and the Organizational Studies Program at the University of Michigan in 2009. She was a fellow at the Radcliffe Institute for Advanced Study at Harvard University and a recipient of a National Academy of Education/Spencer Postdoctoral Fellowship. She earned her MA and PhD degrees in Sociology at the University of California-Berkeley.
G. Arunima, Associate Professor, Jawaharlal Nehru University
G. Arunima is an associate professor at the Centre for Women's Studies in the School of Social Sciences at Jawaharlal Nehru University in New Delhi, India. She was a 2013 Fellow for the Internationales Kolleg Morphomata at the University of Cologne, Germany. She received her PhD at Trinity College, University of Cambridge, England. Her academic interests include family and kinship;aesthetics, modernity;visual culture;religion and faith practices. 
Dana Burde, Assistant Professor, New York University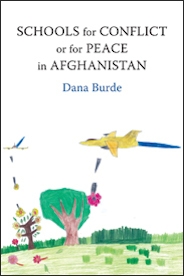 Dana Burde is an assistant professor of international education at New York University's Steinhardt School of Culture, Education, and Human Development. Her research focuses on the effects of conflict on education and how international aid attempts to mitigate these effects;the relationship between education, political violence, and peacebuilding;and youth and transnational activism. Her book, Schools for Conflict or for Peace in Afghanistan, will be published in October 2014. She received her PhD in Comparative Education and Political Science from Columbia University and EdM from Harvard University.
Ruti Levtov, Program Officer, Promundo-US
Ruti Levtov is a Program Officer at Promundo-US and the co-coordinator of the Global MenCare Campaign, researching and advocating for non-violent and equitable masculinities and gender relations internationally. She received her PhD in Public Health from the University of Michigan, where her research focused primarily on gender and schooling.
Aisha Rahman, Executive Director, KARAMAH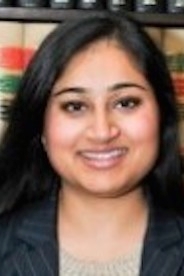 Aisha Rahman, Esq. is Executive Director of KARAMAH and also serves as the head of the organization's Family Law Division. Ms. Rahman received her higher education at Emory University and The University of Tennessee College of Law, where she was a staff editor of the Tennessee Journal of Law and Policy and headed the Muslim Law Student Association. Ms. Rahman came to KARAMAH from Legal Aid of East Tennessee where she was a staff attorney litigating cases on domestic violence.
Questions?

Please contact:

Ms. Ophira Bansal
ITEP Program Coordinator
School of Education, Teaching & Health
tel. 202-885-3740
e-mail. bansal@american.edu