Please join us for the next Global Education Forum on Monday, October 6, 2014 to discuss Gender, Violence and Education.

Please register here.

About the Global Education Forum
The Global Education Forum (GEF) has two aims. First, we focus on identifying the most pressing issues in education globally, as reported by renowned experts from academia, public policy, government and the non-profit sector across the globe. Second, we examine whether and how undergraduate and graduate student education and training should change in order to prepare students to address these issues.

The GEF defines education broadly—including formal, informal and experiential settings in and out of schools across the life course. We focus on both traditional educational topics such as access, equity, and achievement as well as education as it relates to pressing global concerns like public health, extremism, and the environment.  
Each semester, the GEF hosts a panel discussion of 5-6 renowned experts in the field of education, broadly defined. The panelists are asked to speak for 10 minutes each in response to two questions:
what do you think is the most pressing issue or challenge in education globally? and
what do universities need to do to prepare graduates to better address this issue or challenge? 
Following a moderator's summary, the audience engages with the panelists in question and answer. Over time, the GEF aims to become a place not only where the most compelling global educational issues are discussed and debated, but also where we are challenged to re-think undergraduate and graduate student education and training and brainstorm ways to innovate.  
Speakers from April 22 Inaugural Event

On April 22, 2014 The School of Education, Teaching & Health's American University hosted the inaugural Global Education Forum. 
Dr. Jack Buckley, Senior Vice President for Research, College Board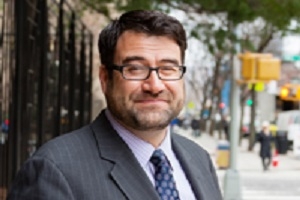 Dr. Buckley heads the College Board's Research department and is responsible for research across the entire suite of assessments, as well as regarding broader issues in education. Before joining the College Board in 2014, he served as commissioner of the U.S. Department of Education's National Center for Education Statistics. In that role, he was responsible for the measurement of all aspects of U.S. education, including conducting the National Assessment of Educational Progress.
Dr. Elizabeth "Lili" Cole, Senior Program Officer, Center for Applied Research on Conflict , United States Institute of Peace (USIP), Washington, DC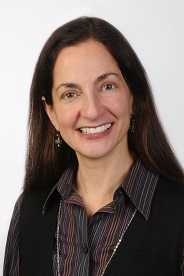 Dr. Cole's research interest are in long term political reconciliation, education and transitional justice. Before joining USIP, she was the Senior Program Officer in charge of the research program on reconciliation at the Carnegie Council on Ethics and International Affairs, and also previously worked at the Asia Society and at the Center for the Study of Human Rights at Columbia University.
Lakshitha "Saji" Prelis, Director of Children and Youth Programs, Search for Common Ground (SFCG), Washington, DC
Prior to joining SFCG, Mr. Prelis was the founding director of the Peacebuilding & Development Institute at American University. He currently co-chairs the UN inter-agency sub working group on youth participation in peacebuilding with the UN Peace Building Support Office.
Dr. Seteney Shami, Founding Director-General of the Arab Council for the Social Sciences, Beirut and Program Director, Social Science Research Council (currently on leave)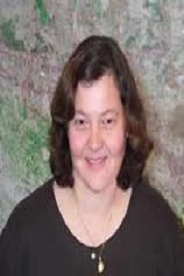 Dr. Shami's fieldwork has focused on Jordan, Egypt, Turkey and the North Caucasus. Her research interests center on issues of ethnicity and nationalism in the context of globalization, urban politics and state-building strategies, and population displacement and trans-national mobility.
Professor Mitchell L. Stevens, Director of Digital Research and Planning; Director of Scandinavian Consortium for Organizational Research (SCANCOR); Associate Professor, Stanford University
Associate Professor of Education and (by courtesy) Organizational Behavior and Sociology, Professor Stevens studies the organization of US higher education, the quantification of academic performance, and alternative school forms. The author of prize-winning studies of home education and selective college admissions, he currently is writing a book about how US research universities organize research and teaching about the rest of the world.
Join Us!
Please join us for the next Global Education Forum on Monday, October 6, 2014. The topic will be Gender, Violence and Education.
Register
here
.
Questions?

Please contact:

Ms. Ophira Bansal
ITEP Program Coordinator
School of Education, Teaching & Health
tel. 202-885-3740
e-mail. bansal@american.edu