Social Sciences
Spring Brown Bag Lunch Series a Success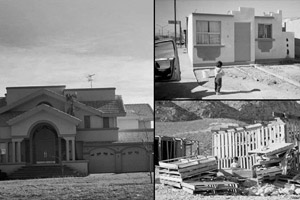 Last spring, sociologists from across the university shared their work in the Department of Sociology's Brown Bag Lunch Series. The talks brought faculty and students together to discuss topics relevant today, from globalization angles to local communities' struggles.
Ibtisam Ibrahim, visiting sociology professor and director of the Arab Studies Program, organized the spring series, which featured two speakers: Rachel Robinson, professor and sociologist in the School of International Service, and Gay Young, sociology professor and director of the Women's, Gender, and Sexuality Studies Program.
Robinson addressed the topic of HIV/AIDS in three African countries: Senegal, Nigeria, and Malawi. In her talk, she presented preliminary results based on recent fieldwork that are part of a larger book project on the interrelationships between sex-related health interventions in sub-Saharan Africa. Her presentation explored responses to HIV/AIDS in each country and how outcomes were related to differential deployment of existing resources, mainly those related to family planning and reproductive health. She also discussed how the narratives used by those engaged in the response to HIV/AIDS—from civil society, government, and donor organizations—provide insight into countries' overall positions on sex-related health issues.
Young's presentation included a slideshow of photographs and maps of Ciudad Juárez. Young noted that Juárez hosts one of the longest-running "experiments" with neoliberal economics in the global South. In her talk, she argued that drug violence and femicide, for which Juárez has become infamous, persist in the context of structural violence engendered by the prevailing model of economic development. She presented images of Juárez that reveal connections between global liberalization and social polarization, maintaining that patterns of migration, poverty, and housing production are lenses through which to view the relationship between this specific locale and global processes. She claims that these three social phenomena are interconnected elements of urban growth fueled by demand for low cost labor. Ultimately, insecurity and violence count among the social costs of neoliberal globalization borne by workers and residents of this Mexican border city.
The department will continue the brown bag sessions in the fall.