Alumni Success Story
Best-Selling Alumni Author Releases Third Novel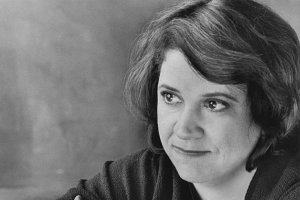 New York Times best-selling author, Carolyn Parkhurst, CAS/MFA '97, saw her third novel, The Nobodies Album, released on June 15.
The author's stunning success with her debut novel, The Dogs of Babel (2003), and her subsequent novel, Lost and Found (2006), has only increased attention on her newest work. Featured in the June issue of Washingtonian magazine, Parkhurst says she is looking forward to beginning her book tour, which includes an appearance at President Neil Kerwin's home for the inaugural Alumni Book Club Series event on Wednesday, September 1 at 7 p.m.  
Parkhurst chose AU to obtain her Master of Fine Arts degree. "The programs offered seemed like they could prepare you for real life as a writer."  
Her fondest memories are those of her professors and the fiction workshops which offered helpful deadlines and feedback, but were also fun.  
Parkhurst has not quite decided what she'll do next. "I have a lot of ideas, but I think I need to take a break and spend some time with my family first," she says, noting that her two children, ages four and eight, definitely keep her busy. In fact, they inspired her first children's book Cooking with Henry and Elliebelly, which will hit bookstores this October.  
In addition to serving as inspiration, Parkhurst says her family also has been incredibly supportive of her work. "I think it can be challenging for the family of a writer because we always draw from real life experiences, but it's important that I write fiction because it's not quite so revealing."

The Nobodies Album is currently Parkhurst's favorite work, although she claims she always prefers her most recent book.  
To register for the Carolyn Parkhurst Alumni Book Club reading, signing and reception, click here.