Faculty Success Story
A Conversation with Danielle Evans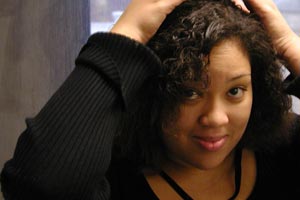 How would you describe your relationship with where you grew up place and its effect on your imagination?
I grew up in the D.C. area, mostly in Northern Virginia. I used to say that nobody could actually be from Northern Virginia, because it felt to me like a place defined by what it wasn't. Often you ask people in this area where they're from, and the answer you get is wherever they lived before, as if D.C. is a place they've just been passing through for 20 years. In some ways I'm jealous of writers whose work is grounded in place, because mine feels more grounded in transience. Years ago I turned in an early draft of what would eventually become my short story collection, and my thesis adviser noted that more than half of the stories involved characters taking some kind of road trip– a perhaps more literal than intended interpretation of the writing maxim there are only two possible plots: someone comes to town, or someone leaves town, or maybe just a reflection of my anxiety over never having learned to drive.
When did you first begin to write stories?  
I don't remember a time when I didn't write stories. The first thing I ever had published was actually a poem, in the county school system's literary magazine, when I was five. It was a terrible poem, but I got to go to an awards ceremony when it was published. I distinctly remember insisting to my mother that I needed a pair of white lace gloves, because I had it in my head that this was what one wore to receive an award.
What writers have made the greatest impact on you?
On an artistic level, I am always awed by James Baldwin's work. The first time I read The Fire Next Time, I was blown away by how beautiful and angry and complicated and precise the book was all at the same time. I'm similarly awed by Ralph Ellison— every time I reread Invisible Man, I feel the same breathless wonder I felt the first time I read it.
I also find F. Scott Fitzgerald, John Irving, and Toni Morrison instructive as a writer. When reading their books, I always feel aware of how expertly constructed they are. Lately I've been reading a lot of Eudora Welty, and I admire tremendously how succinctly she is able to develop character, and how she is able to incorporate humor into works of serious fiction. On a more personal level, there were authors I needed to read to give myself permission to write in the first place. Two that stand out are the poet Audre Lorde and Junot Diaz.
What project are you working on right now? Can you tell us a little bit about it?
The big project I'm working on right now is my novel, which I'm trying to have a draft of completed by this spring. The novel, The Empire Has No Clothes, centers around Cora, a young woman who is newly employed as a U.S. history textbook editor, and is charged with producing a custom text for a progressive charter school in Washington, D.C. While working on the project, she comes across information about her own family's civil rights era trauma, and struggles with how to handle the revelation. I also have a short story collection coming out in the fall of next year, so I'm in the process of waiting for copyedits and reviews and such.
What advice do you have to current students and AU alum who are experiencing "writer's block"? 
My best advice is to know yourself. If you are the sort of writer who needs to sit at your desk, sit there. If you are the sort of writer who needs to walk away, walk away. If you are in the latter group, my best advice is to carry a small notebook and pen at all times—writers block tends to unblock at the least convenient times, and sometimes if you don't write a sentence as it comes to you, it's gone forever.
Please visit The Messenger for a transcript of the complete interview.