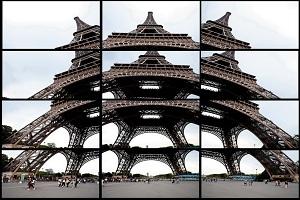 Undergraduate Certificate in Translation: French
Students receive an Undergraduate Certificate in French, German, Russian, or Spanish by completing 15 credit hours of course work according to the sequence required for their particular language. All courses taken in the Department of World Languages and Cultures toward the certificate may be used by undergraduates toward departmental majors or minors in the same language. 
The emphasis of this program is on translation into English. This certificate program provides students with an academic grounding in translation theory and practice. Students interested in obtaining further translation credentials are encouraged to discuss their options with the appropriate language advisor.  
For core courses to count toward the certificate, students must receive a grade of B or better; for elective courses, a grade of C or better is required. For non-core courses, students complete an additional translation project beyond the normal course requirements and must receive a satisfactory evaluation for their project. Students will only be permitted to do these translation projects after having completed at least one of the first two core courses. 
Admission to the Program
Open to all students who have completed the appropriate 300-level Conversation and Composition II or Advanced II language course, or equivalent. Equivalency is determined in consultation with faculty advisor. Students whose native language is not English must meet university requirements for English competency (minimum TOEFL score of 600). Before commencing the program, students should consult the appropriate advisor in the Department of World Languages and Cultures to plan out their program of study. 
Course Requirements
Core 
FREN-434 French Translation: Concepts and Practice (3) 
FREN-435 French Translation Workshop (3) 
At least one of the following: 
FREN-430 Syntaxe et Style du Français (3) 
FREN-436 Le Français Commercial (3) 
FREN-437 Les Registres du Français (3) 
Electives 
Two courses selected from the other core courses or from offerings in French at the 400-level.