Minor in Arabic Language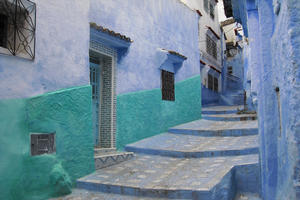 Credit: Joe McGrann
Studying Arabic and learning about the Arabic-speaking world is of increasing importance in the 21st century.  A minor in Arabic language at American University becomes an official part of your university transcript and complements any major field.
REQUIREMENTS
24 credit hours with grades of C or better
12 of the 24 credit hours must be at the 300 level or above
At least 12 credit hours must be unique to the minor
Advanced students may earn an Arabic language minor by completing 18 credit hours at the 300 level or above
Transfer and study abroad credits are acceptable; 9 of the credits must be earned at AU
To officially declare minor in Arabic language, fill out the Declare a Minor Form

TYPICAL COURSE OFFERINGS

ARAB-102 & 103: Elementary Arabic I & II

ARAB-202 & 203: Intermediate Arabic I & II
ARAB-302 & 303: Advanced Arabic I & II

ARAB-425: Arabic-Islamic Culture and Civilization

ARAB-426: Special Topics in Arabic
ARAB-426-001 Media Arabic
ARAB-426-002 The Arabian Nights
Not a beginner?  Students who enter with previous background can select other courses in consultation with Professor Berg.
Need a change of scenery?  Many students take Arabic courses while studying abroad in Egypt, Jordan, or Morocco.  Contact AU Abroad for more information.