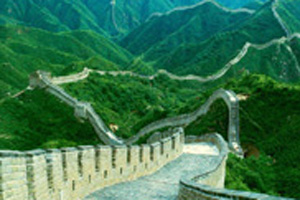 The World Languages and Cultures Department supports the growing interest in China and its culture by offering courses ranging from Elementary to Advanced Chinese where the emphasis is to develop all four skills: listening, speaking, reading and writing. The intermediate and Advanced courses stress better control in pronunciation and grammatical rules and the understanding of the language as an integral part of Chinese living. Technology tools and multimedia resources are integrated and used extensively as part of the language learning environment.
Minor in Chinese Language
Requirements:
24 credit hours of courses taught in Chinese with 6 credit hours at the 300 level or above with grades of C or better
Or a total of eighteen credit hours of courses taught in Chinese at the 300 level or above
At least 12 credit hours must be unique to the minor
At least 9 credit hours must be taken in residence at AU (this includes AU Abroad programs)
Chinese Course Offerings for Fall 2015

CHIN-112 Chinese Elementary I
CHIN-212 Chinese Intermediate I
CHIN-312 Chinese Advanced I
CHIN-396 Chinese Civilization: Tradition and Transformation

Visit AU Registrar Schedule for current offerings and details.