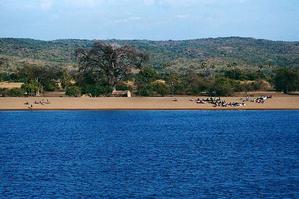 Lake Malawi, Mozambico
The World Languages and Cultures Department recognizes the importance of learning Swahili both for those who elect to study abroad and those who have a passion for language. WLC offers introductory Swahili courses designed to help students who choose to study abroad in Kenya. Students of Swahili learn how to effectively listen, speak and read Swahili in context.
Courses
Please see AU Registrar for current offerings.
SWAH-102 Elementary Swahili I
SWAH-103 Elementary Swahili II