Achievements
Poetic Perspectives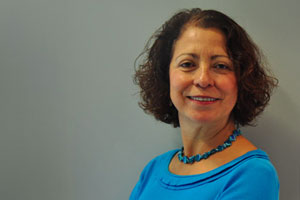 It was released just last fall, but Voces y perspectivas en la poesía latinoamericana del siglo XX (Visor Libros, 2009)  is already a required text at two United States universities.
Written by language and foreign studies professor Consuelo Hernández, this scholarly work analyzes a diverse selection of 20th century Latin American poetry—both canonical and atypical—in terms of form, geographic space, and poetic vision. Poets from a wide range of social groups—including Afro-Latin American, indigenous, and female poets—are represented in the volume, and Hernández interprets their work from her own feminist perspective.
The book's success proves that there is an audience for Latin American literature and poetry in the United States, something of both professional and personal importance for the Colombia native.  "I tried to show how heterogeneous it is—not only poetry itself but also the socio-historical reality of Latin America, [and] how it varies from country to country, nation to nation, culture to culture… how it changes over time, and how poetry portrays it" she says.
In many ways, Voces y perspectivas is a culmination of Hernández's multifaceted career. The book, which took her a decade to complete, draws upon her perspectives as a scholar, professor, and an active poet. "I never separate my work as a poet and teacher from my work as a scholar," she says. "My teaching informs my scholarship and my books illuminate my teaching."