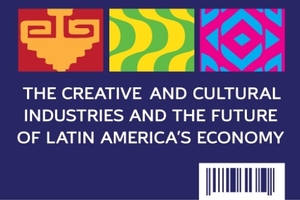 A collaboration between the Inter-American Development Bank's Culture, Creativity, and Solidarity Affairs Division and Culture Center, and American University, the primary question for this project is: What is the relevance of Latin America's creative and cultural industries to its overall economy? While the economic impact of the creative and cultural industries is increasing in Latin America, we still lack adequate metrics and indicators to understand the economic value of this sector, in particular, the diversity, productivity, consumption of, and growing investment in cultural goods and services. Nor do we understand how the creative sector relates to other important social and economic developments, including the growth of cities and urbanization of Latin American society, the emergence of new social media and the information economy, changing national identities, and multilateral frameworks incentivizing culture industries. Convening academics, practitioners and policy makers from both the U.S. and the region, an initial symposium, was held on November 25, 2013, to address these questions and seek to articulate an agenda for next steps and best practices for researchers and decision-makers, going forward, with the goal of promoting Latin America's creative economy.

First project symposium:
The Creative and Cultural Industries and the Future of Latin America's Economy
November 25, 2013
9:00am to 12:30pm
Abramson Family Recital Hall
Katzen Arts Center, American University
Participants from across academic, policy, and practitioner communities concerned with the creative industries, as well as from the private sector, gathered for a symposium to address the relevance of Latin America's creative and cultural industries to the region's economy as a whole. The symposium featured two panels, the first analyzed new data and metrics available for Latin America's creative industries and the second, connected data to broader trends within the region. This was the first of a series of events that aims to generate a framework for future research.
Detailed Symposium Description
"Investing in Creativity" - AU news article featuring panelist Ximena Varela