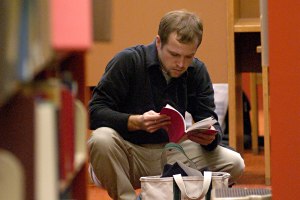 American University offers a diverse portfolio of training programs to students interested in Latin American and Latino affairs. Information about each program can be secured by consulting the relevant unit, but if you have any doubts please contact CLALS staff so that we can introduce you to the appropriate colleagues on campus.
CLALS Research Fellow Program

CLALS welcomes doctoral candidates and post-doctoral fellows interested in undertaking research in Washington, DC, related to Latin American or Latino studies to spend a semester or year at the Center. Generally, the Center cannot provide stipend support, but students and scholars accepted to the program receive access to work space at CLALS, to the library and to other research infrastructure at American University. The Research Fellow application is available here.
Graduate Study
Within the School of International Service
Graduate students are encouraged to conduct fieldwork and study abroad through a variety of fellowship programs and exchange agreements including Tinker Field Research Grants, administered by CLALS, and the unique opportunity to attend the Peruvian Diplomatic Academy in Lima. More traditional abroad programs are offered in Bogota, Colombia, Havana, Cuba; Quito, Ecuador; the Galapagos and Oaxaca, Mexico. 
Within the College of Arts and Sciences
Within the Kogod School of Business

The International Dimensions in Management for Kogod graduate students rotates countries every year. Past trips have included Brazil, Chile and Argentina.
Within the Washington College of Law 
Washington College of Law students are offered the opportunity to spend a summer abroad in Chile and Argentina where they focus on trade and investment in Latin America and comparative legal perspectives on social problems.
Undergraduate Study
Within the School of International Service
Undergraduate students at AU have the opportunity to participate in a wide menu of field schools and study abroad opportunities in Argentina, Brazil, Chile, Costa Rica and Cuba.

Within the College of Arts and Sciences

Within the School of Communication
Service Learning Opportunities
Students at American University have opportunities to engage in learning and service activities beyond campus, through the AU alternative break program and Spanish-immersion internships as part of Proyecto Amistad, many of which are coordinated by AU's Community Service Center.
The following AU training programs benefit constituencies beyond the University:
In April 2012, American University professor Mary Gray delivered two one-week courses on math and statistics to students at Fundação Getulio Vargas, Rio.
High schools students may enroll in the School of Communications summer programs to document biodiversity in Costa Rica.
Latin American lawyers may serve as judges in the Washington College of Law Inter-American Human Rights Moot Court Competition.

U.S. and international students from other academic institutions, officials from international organizations, and individuals working for governments or in the private sector are eligible to participate in the Program on International Organizations, Law and Diplomacy.

Each year the University receives roughly 80 Latin American exchange students.