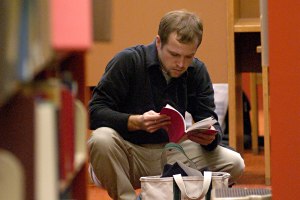 American University offers a diverse portfolio of programs for students interested in Latin American and Latino affairs.

NOTE: No courses, degrees or certificates are offered through the Center for Latin American and Latino Studies. For specific information about academic programs, please contact the unit of interest directly using the links provided below.
Graduate Study
Within the School of International Service
Graduate students are encouraged to conduct fieldwork and study abroad through a variety of fellowship programs and exchange agreements including Tinker Field Research Grants, administered by CLALS, and the unique opportunity to attend the Peruvian Diplomatic Academy in Lima. More traditional abroad programs are offered in Bogota, Colombia, Havana, Cuba; Quito, Ecuador; the Galapagos and Oaxaca, Mexico. 
Within the College of Arts and Sciences
Within the Kogod School of Business

The International Dimensions in Management for Kogod graduate students rotates countries every year. Past trips have included Brazil, Chile and Argentina.
Within the Washington College of Law 
Washington College of Law students are offered the opportunity to spend a summer abroad in Chile and Argentina where they focus on trade and investment in Latin America and comparative legal perspectives on social problems.
Undergraduate Study
Within the School of International Service
Undergraduate students at AU have the opportunity to participate in a wide menu of field schools and study abroad opportunities in Argentina, Brazil, Chile, and Costa Rica.

Within the College of Arts and Sciences

Within the School of Communication
Service Learning Opportunities
Students at American University have opportunities to engage in learning and service activities beyond campus, through the AU alternative break program and Spanish-immersion internships as part of Proyecto Amistad, many of which are coordinated by AU's Community Service Center.