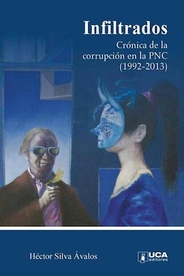 Corruption and the infiltration by organized crime of public institutions in Central America is an unaddressed issue that lies at the core of the increasing violence and democratic instability that has afflicted the region in the last decade.

In El Salvador, since the 1992 Peace Accord, infiltration has mutated into a system capable of determining important political and strategic decisions, such as the election of the Attorney General and the shaping of the state approach to fighting crime. Furthermore, organized crime infiltration of the National Civil Police (Policía Nacional Civil, PNC) has nurtured drug and money laundering organizations while overstating issues of youth gangs as the principal cause of violence and crime.

With generous support from the Open Society Foundations, CLALS Research Fellow Héctor Silva has undertaken both archival and field research to document the infiltration of organized crime in the PNC. His research findings have been complied in a Spanish-language book, Infiltrados: Crónica de la corrupción en la PNC (1992-2013), published by UCA Editores in May 2014.

On May 19, 2014, Héctor Silva presented the main findings of his research at a book launched co-sponsored by the Inter-American Dialgoue. Commentary was provided by Congressman Jim McGovern (D-MA), who has a longstanding interest in human rights and El Salvador´s political process during the past three decades, and Steven Dudley, Co-Director of InSight Crime. A wide-ranging conversation followed opening comments. A video of the event is available here.