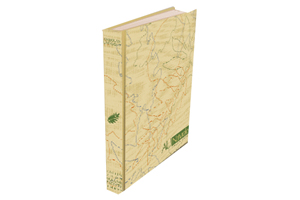 > Q: WHAT'S IN THE YEARBOOK? IS IT JUST FOR SENIORS?
A: The Talon is for anyone affiliated with American University. The yearbook covers all aspects of undergraduate life at AU and documents student life, campus events, D.C. happenings, student groups, athletics, academics, and AU's commencement ceremonies.
Q: WHAT'S THE DEAL WITH SENIOR PORTRAITS?
A: The Talon hosts several senior portrait sitting sessions each year. Information about when the portrait sessions are and how to sign up for one is sent via email to the senior class before each session and also can be found in Today@AU, on the Talon's Facebook Page, and on the Four Winds monitors on campus.

Portrait sessions will be held March 27-28, April 1-2, and April 17-20 in Anderson 3K.There is a $5 sitting fee, and professional dress is required. To register for a time, go to www.ouryear.com. AU's school code is 708. You will receive proofs of the photos and information on how to indicate which you would like included in the Talon.
Q: HOW DO I ORDER THE TALON?
A: To order your copy of the Talon, visit www.yearbookordercenter.com or call 1-866-287-3096 with the order number 13876.
Q: HOW MUCH DOES THE BOOK COST?
A: Books cost $80, which includes shipping and handling. Be sure to have the book sent to your permanent address, because it will be published in the fall so that graduation photos can be included.
Q: HOW DO I GET MY ORGANIZATION INTO THE YEARBOOK?
A: If you would like your group or event to be included in the Talon, send an email to talon@american.edu. For seniors, having your senior portrait taken guarantees you a spot in the book, and parents can also submit congratulatory ads with all your favorite baby pictures.
Q: HOW CAN I BUY AN AD?
A: Congratulatory advertisements can be purchased for students by any family or friend. They make great graduation gifts and enduring mementos. Check out the GRADAD.com website starting in mid-February for details and deadlines. If you purchase a full-page, full-color ad, the yearbook is free.
Q: WHO CREATES THE YEARBOOK?
A: Your award-winning Talon is student-produced by a staff of undergraduates. With the exception of graduation photos and senior portraits, all photos are taken by Talon staff photographers, and the Talon copy team writes and edits all stories. Student and parent outreach is handled by the Talon public relations staff.
Q: HOW CAN I CONTACT THE TALON?
A: The Talon staff can be reached at talon@american.edu. Mail inquiries should be sent to:
The Talon 
Mary Graydon Center 250 
4400 Massachusetts Ave, NW 
Washington, DC 20016