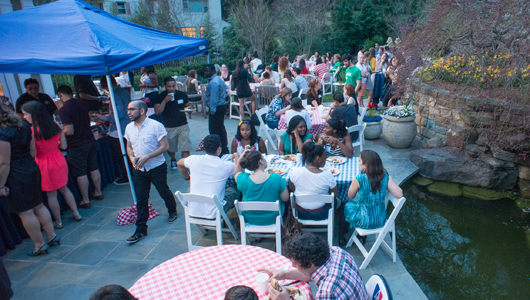 SENIOR BARBECUES AT THE PRESIDENT'S HOUSE

President and Mrs. Kerwin will host the 2014 Senior Barbecue Series at the president's house in mid-April. These free events will celebrate the many accomplishments of graduating seniors, with AU professors, alumni, and staff on hand to welcome them to the AU alumni family.
The barbecues will be held:
Tuesday April 8, 5:00 - 6:30 p.m.
Wednesday, April 9, 7:00 - 8:30 p.m. Full!
Wednesday, April 16, 4:00 - 5:30 p.m.
Thursday, April 17, 7:00 - 8:30 p.m. Full!
Tuesday, April 22, 6:00 - 7:30 p.m.
Click here for more information and to register. Students should register for no more than one event.