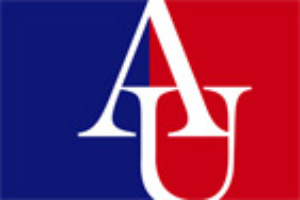 AU is in the process of developing a new master facilities plan called a Campus Plan that will project its facilities development goals for the next ten years. All universities in the city are required to develop a Campus Plan that is approved by the city's Zoning Commission.  AU's current plan expires in mid-2011.  A Campus Plan Task Force comprised of more than 35 neighbors who live around the AU main campus, the Tenley campus, and the Washington College of Law in Spring Valley have been meeting with AU officials since last July to provide community input.  These meetings are open to the public.  Information about the new Campus Plan and meeting schedules and agendas are available on the AU Web site. To access this information, click on www.american.edu/finance/fas/campus-plan.cfm. For additional information, contact Penny Pagano at (202) 885-2167.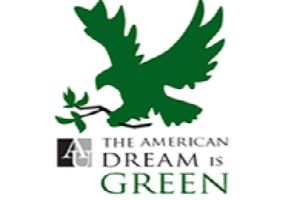 AU is a charter participant and the first university in DC to join in a new national effort to encourage sustainability practices at colleges and universities around the country. The project called STARS (Sustainability Tracking, Assessment & Rating System) provides a framework and reporting tool for gauging sustainability progress at the university.  In January, AU President Neil Kerwin signed new sustainability policies for AU that mandate green building, green cleaning, sustainable purchasing, and zero waste.  AU is also participating in a pilot program with the U.S. Green Building Council to develop a streamlined approach to green building certification for campuses.  A team is working to certify 30 AU campus buildings to achieve LEED (Leadership in Energy and Environmental Design) green building-rating standards, including AU's new School of International Service, scheduled to open in May 2010 with LEED Gold certification.  This spring, AU will also install a wind turbine and steam turbine to reduce the university's carbon emissions.  In January, the university began composting kitchen waste.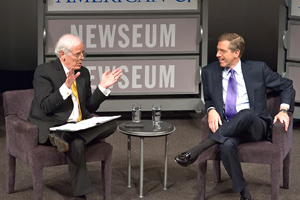 On the night that the devastating earthquake hit Haiti, NBC's evening news anchor Brian Williams was talking to a packed audience of AU neighbors and alums, news fans, and film buffs at a screening of the 1981 film Absence of Malice at the Newseum. (Williams gave the audience periodic updates throughout the evening as he checked with his office, and was on the ground reporting from Haiti days later.) The event was part of a popular marquee film series REEL Journalism – now in its second season -- co-produced by the Newseum and AU's School of Communications.  Veteran journalist Nick Clooney, the SOC-distinguished journalist in residence (and yes, he's George's dad) hosts the screenings of classic and contemporary films that depict the integral role of journalism in American life.  There's always a lively discussion following the screening with prominent filmmakers, actors, and journalists.  For more information on the REEL Journalism film series, go to www.american.edu/soc and click on REEL Journalism under the picture.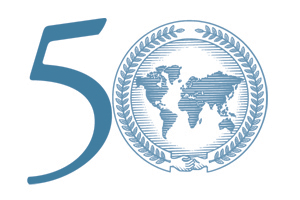 AU's School of International Service (SIS) sponsors a summer program Community of Scholars for area high school students interested in international relations. It's an engaging, fun opportunity for students to test their academic potential, learn from AU's scholars, and connect theory and policy in Washington, DC. The program offers specially designed three-credit college courses to outstanding high school students interested in enriching their summer with an exciting academic experience. Students can take classes in U.S. foreign policy, international conflict resolution, and global environmental politics and learn first-hand how ideas translate into action through guest speakers, policy briefings, and site visits to institutions such as the State Department. And the college credit they earn can also add value to college applications and résumés, and may be transferable to other accredited colleges and universities.  For more information, visit our Web site at http://www1.american.edu/sis/precollege/, or e-mail communityofscholars@american.edu, or call our office at (202) 885-2442.