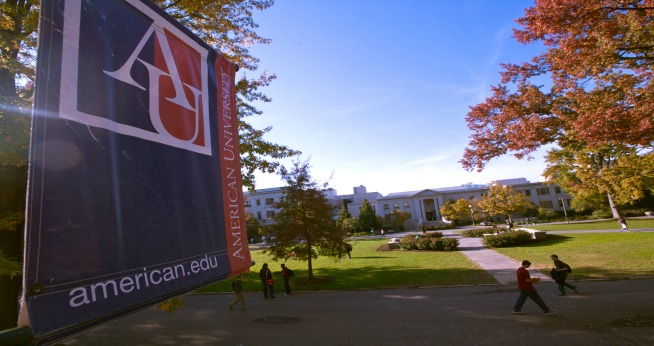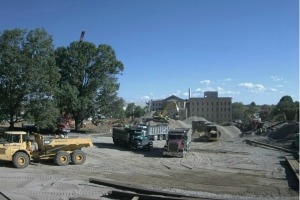 A new webcam has been installed to allow for a first-hand view of excavation and construction of the new Washington College of Law (WCL) at Tenley Campus. To view real-time construction activities, visit here.
When construction is complete in fall 2015, WCL will be among the most technically advanced law schools in the country and the only one with a courthouse.
The new law school will support a student population of 2,000 and a faculty and staff of 500, provide 50 percent more space than its current location, and feature 312,000 square feet of facilities and underground parking for 400 vehicles.
The Tenley Campus is located one block from the Metro, giving the legal community, business leaders, government officials, and alumni better access to the law school while providing students with a direct line to the heart of Washington, D.C.
For additional information and regular updates on WCL construction, please visit http://www.american.edu/buildingAU/tenleyoverview.cfm.
How to Contact Us
Office of Community Relations
(202) 885-2167
communityrelations@american.edu
Public Safety
non-emergency: (202) 885-2527
emergency: (202) 885-3636
Community Incident Reporting Form
Dean of Students
(202) 885-3300
www.american.edu/ocl/dos
Parking & Traffic Office
(202) 885-3111