Naomi Baron
,
Executive Director, Center for Teaching, Research and Learning
Professor Baron is interested in electronically-mediated communication, writing and technology, the history of English, and higher education. A former Guggenheim Fellow and Fulbright Fellow, she has published seven books. Always On: Language in an On... [More]

Marilyn Goldhammer
,
Educator in Residence
Marilyn joined CTRL in January, 2012 as the Coordinator of Program Initiatives and Teaching Resources.  She had previously worked with CTRL to conduct noontime conversations, co-lead the Adjunct orientation and prepare a faculty resource on Teaching ... [More]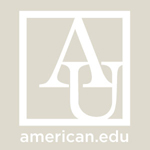 Colette Abichaker
,
Budget Coordinator

Assen Assenov
,
Associate Director for Research Support
As Associate Director for Research Support, Dr. Assenov, provides direct faculty and student research support and is responsible for all Enterprise quantitative and qualitative research applications and platforms support used at American University. ... [More]
Eric Charles
,
Manager of Ctrl Lab
Eric joined American University in the summer of 2013. He received his Ph.D. from the University of California Davis, in 2006, completed a post-doc at Clark University, and was then an Assistant Professor at Penn State Altoona until he came to AU. He... [More]
Angel Bogushev
,
Academic Technology Applications Trainer
I arrived at American University in 2005 to pursue a Ph.D. degree in Economics - an adventure I completed in 2014. Since 2011, I am part of CTRL's Research Support Group. Initially, in the capacity of Advanced Statistical Network Consultant, assisti... [More]
Teaching & Learning Resources

Lucas Regner
,
Coordinator of Faculty Technology Initiatives
Lucas' work focuses on the intersection of communication, technology, and higher education, and at American University, he is tasked with bringing new technology and innovation to American University's campus.

Anna Olsson
,
Assistant Director of Teaching & Learning Resources
Anna started working for the Center for Teaching, Research and Learning (CTRL) as a graduate fellow, and resumed the position of Manager of Training and Assessment in CTRL's Teaching and Learning Resources office in 2009. In this position, Anna is re... [More]

James Lee
,
Associate Director for Technical Support and Training
Dr. Lee's work crosses disciplines to reflect the complex world we live in. His August 2009 book, "Climate Change and Armed Conflict: Hot and Cold Wars", is a ground breaking look at the nexus of social problems that will result from climate change. ... [More]

Laura March
,
Online Learning Trainer & Curriculum Designer
As CTRL's Online Learning Trainer and Curriculum Designer, Laura manages the university-wide online instruction certification program. She is responsible for teaching the pedagogical and technological aspects of online learning to faculty and student... [More]