Be Prepared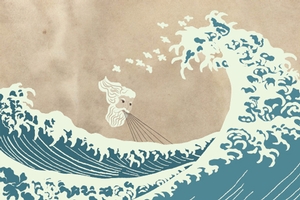 What should be included in a syllabus about AU emergency contingencies? What information should be gathered from students in the event the course must be taught remotely? This page offers preparatory advice.
Online Discussions:
Consider adding online discussions to your syllabus to give your students practice with online discussions early in the semester.
Students' Contact Information: 
Ask all students to submit alternate forms of contact information (email addresses or Skype usernames) in case you may not be able to initially contact them through Blackboard.
Syllabus Insert:

(This message to students was prepared by the Provost's Office in consultation with the Associate Dean of each college. Your deans will be providing more information about the teaching in the fall to you as the semester progresses. Please write or call your deans with your suggestions for what you would need in order to be successful teaching online should the need occur.)
EMERGENCY PREPAREDNESS
In the event of a declared pandemic (influenza or other communicable disease), American University will implement a plan for meeting the needs of all members of the university community. Should the university be required to close for a period of time, we are committed to ensuring that all aspects of our educational programs will be delivered to our students. These may include altering and extending the duration of the traditional term schedule to complete essential instruction in the traditional format and/or use of distance instructional methods. Specific strategies will vary from class to class, depending on the format of the course and the timing of the emergency. Faculty will communicate class-specific information to students via AU e-mail and Blackboard, while students must inform their faculty immediately of any absence due to illness. Students are responsible for checking their AU e-mail regularly and keeping themselves informed of emergencies. In the event of a declared pandemic or other emergency, students should refer to the AU Web site (www.prepared.american.edu) and the AU information line at (202) 885-1100 for general university-wide information, as well as contact their faculty and/or respective dean's office for course and school/college-specific information.

TIPS FOR CLASS CONTINUITY DURING EMERGENCY CLOSURES:

Benefits of Class Continuity: Many faculty find that re-scheduling classes due to weather and other emergencies is often problematic. Finding appropriate times to meet is always difficult and often course materials lose continuity when topics are re-visited at a later date.
Start Planning Early: To continue your class through online tools, you should start planning at the start of the semester. During an emergency closing, make your unit head aware if you are conducting the class online. There may be circumstances where a student is unable to participate (i.e., loss of electricity), so be sure to make allowances for missing the online class or assignments during that time.
Communications: Stay in touch with your students through email in Blackboard and through the Announcements feature.
Deploying Blackboard Asynchronous Features: Some of the basic features in Blackboard can assist you. You can post additional readings, collect assignments, or provide links to other resources.
Use Discussion Boards: Consider a conversation in the BB Discussion Board. To engage students, consider posting more than one discussion board question about a topic so they are not all answering the same question. Save time responding to students' posts with a composite that addresses several issues or concerns. Give your students expectations for discussions, including principles of "netiquette", as well as the technical basics of posting new threads or responding to them.
Meet with Collaborate: You and your students can meet in real time using Collaborate, available via Blackboard (under Tools). Ii is a good idea to get alternate student contacts early in the semester and some faculty even practice using the software prior to an emergency.
Make Short Movies: The new Panopto lecture capture tool can pre-record a few mini-lectures to post on Blackboard (keep them short).
Contacts: BB/Collaborate: x3904 or blackboard@american.edu. For Online pedagogical & planning support: facultyonline@american.edu