Technology
"Technology Portfolio" Approach to Achieving Institutional Effectiveness AU presents best practices at NCCI Annual Meeting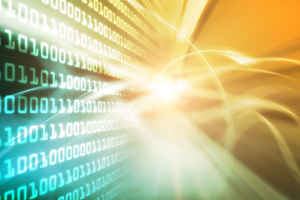 Recently, members of American University's Budget and Information Technology offices gave a best practices presentation titled "Achieving Institutional Effectiveness in Making IT Investments" at the National Consortium for Continuous Improvement in Higher Education Annual Meeting, a gathering of academics and administrative officials from universities across the country.

AU officials shared the university's "technology portfolio" approach to achieving institutional strategic goals. According to Nana An, Executive Director of Budget and Payroll, "Technology – specifically IT – plays an integral part in all areas of the university and in achieving virtually every goal stated in the university's strategic plan."

Senior Director of Enterprise Systems Kamalika Sandell added, "The institution's ability to achieve our strategic goals is tied to how efficiently we can set and manage competing priorities; balance short-term, long-term, and shifting needs; and allocate our resources accordingly. Diligent and systematic management of technology is vital to all our goals."

To view slides from the presentation for more information about AU's "technology portfolio" approach, click here .