Environment
AU Saves Energy this Holiday Break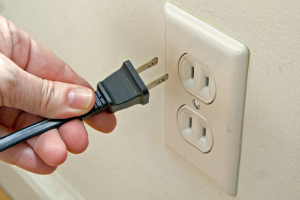 Every year, office buildings in the United States consume 198 billion kilowatt hours (kWh) of electricity, primarily for office equipment and lighting *, producing greenhouse gas emissions equivalent to nearly 27 million passenger vehicles **. Incredibly, the energy used by buildings each day to support a single office worker produces twice as many greenhouse gas emissions as that person's daily two-way commute ***.
American University faculty and staff will play an important role in reducing these emissions, conserving resources, and helping AU achieve its ambitious goal of carbon neutrality by 2020, when AU institutes a holiday break from Friday, December 23rd through Sunday, January 1st.
To maximize energy savings during this time, buildings will have reduced heating and lighting over the break. Before leaving, take the Holiday Energy Pledge and follow these six simple steps to take a break from energy waste as you recharge your own energy during the holiday break:
Shut down your computer and turn off the monitor and speakers
Unplug appliances such as printers, fax machines, and copiers to prevent "phantom load," which can account for 8% of electricity use, or $100/year
Unplug power strips
Turn off task lighting and office lights
Close windows, storm windows, and blinds
Email 2Fix@american.edu if you encounter any problems with windows, blinds, lights, or thermostats during your shutdown
Please contact David Osborne, Director of Energy and Engineering, with any questions. For more information about AU's sustainability initiatives, energy conservation measures, or commitment to carbon neutrality, please visit www.american.edu/sustainability.
* Energy Information Administration
** EPA's Greenhouse Gas Equivalencies Calculator
*** Energy Star