Communications
Need Administrative Help?  HR's 'AU Ready Hire' Can Assist You
In-house service streamlines recruiting process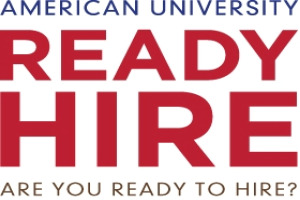 Every year, as the university enters our peak hiring season in late summer, one of our most in-demand staffing needs is administrative positions. To address that need, Human Resources introduces AU Ready Hire, our new in-house recruiting service.
AU Ready Hire streamlines the recruiting process for all departments at AU by offering a pre-screened, qualified, and diverse pool of candidates who are ready to fill a variety of full-time, part-time, and long-term temporary administrative openings throughout the university.
For hiring managers, here are some of the advantages to using AU Ready Hire:
Candidates have already undergone a phone screening process, an in-person interview process, and software testing, so the hiring process for your ideal candidate becomes quicker, easier, and more efficient.
All candidates are available to start work as soon as you require them.
The transition and training between the incumbent and new employee is made easier.
The AU Ready Hire staff can be involved as much or as little as you would like in your candidate search and hiring process.
They can initially organize on-site visits, so that they can learn about your office environment and any unique requirements for the open position.
They can assist with scheduling interviews and, if you'd like, they can attend the interviews.
They can provide suggestions for interview questions that are specific to the open position and department.
They can provide additional testing for proofreading, spelling and grammar, data entry, etc., if required.
Whether you're a hiring manager or someone interested in becoming a candidate for employment, be sure to take advantage of AU Ready Hire.Encourage others to use the service as well.
For more information, visit the AU Ready Hire Web site (see Quick Links) or contact Maira Lazdins in Human Resources at ext. 3557.