In the Community
DC Council Appoints AU's Andrew Huff To Boxing & Wrestling Commission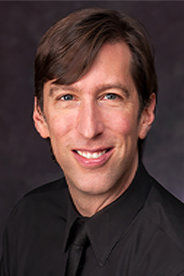 Professional wrestling enthusiast and American University's Director of Community Relations Andrew Huff has been appointed a DC Boxing and Wrestling Commissioner. He was nominated to this position by DC Mayor Muriel Bowser and confirmed by the full DC Council.

The appointment makes Huff one of three members of the DC Boxing and Wrestling Commission Board which regulates boxing, wrestling, martial arts, and mixed martial arts within the District of Columbia.

An avid fan of professional wrestling since childhood, Huff considers this to be a dream appointment.

"I am honored to be appointed to what I believe is an important position. Working with my fellow and former Commissioners, Commission staff, and community partners, I am confident that we can elevate and expand the role and relevance of the District's Boxing and Wrestling Commission and help make DC the capital of boxing and wrestling."

Huff's ambitious plans begin at a grassroots level, as he plans to find ways to cultivate, ignite, and reignite the interests of DC's residents in boxing and wrestling. He believes that one of the ways to bring more high-profile wrestling events and boxing matches to the city is to involve its residents. Much like the approach he employs to his Community Relations duties at AU, Huff plans to achieve the goals of the Commission through a combination of community outreach and engagement.

"I understand the power of sports to bring people together and positively affect the lives of District residents, specifically our young people. I believe the Commission can and will find unique ways to connect our youth with the boxing and wrestling industries in ways that will promote learning, athleticism, and community – not simply as fans, but as participants also."

As he embraces the responsibilities of his new appointment, Huff, a self-professed local historian of professional wrestling, also wants to impart his considerable knowledge on the topic by incorporating its history and traditions to all the outreach.

"Most people are unaware of the District's historical ties to the professional wrestling industry and the fact that DC was once viewed as a wrestling town. Vince McMahon, Sr., a name now synonymous with pro wrestling, headquartered his Capitol Wrestling Corporation at Franklin Park Hotel on 13th and I Streets. McMahon used the old Turner's Arena on 14th and W Streets to broadcast a syndicated weekly wrestling show on Thursday nights," said Huff.