On Campus
Annual Spring Cleaning Of DC Water Distribution System Under Way Currently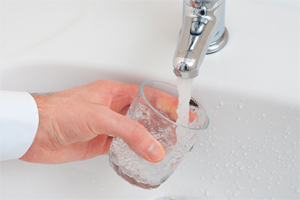 From now until May 7, DC Water and Sewer Authority will conduct their annual procedures to clean and maintain water distribution systems in the DC Metro area. The routine process includes a system-wide flush to enhance water quality which requires a temporary switch in water disinfectant from chloramines to chlorine. Throughout the process, DC Water Sewer Authority will monitor drinking water to ensure that chlorine levels meet safety standards.
During this time, you may notice a change in the taste and smell of drinking water. To avoid any possible odor or difference in taste, DC Water and Sewer Authority recommends that you run cold tap water for approximately two minutes prior to drinking.
For more information, contact, DC Water and Sewer Authority: (202) 612-3440 (Mon. – Fri., 8 a.m. – 4:30 p.m.), or 202-612-3400 (24 hours), or visit www.dcwater.com.