On Campus
Office of Sustainability established, Web site launched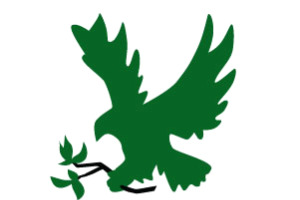 American University recently launched the Office of Sustainability. The office is charged with planning and implementing sustainability policies and practices at the university. They will also implement the university's commitment to reduce greenhouse gases and model ways to mitigate climate change in our campus operations and classrooms.  
Headed by Director of Sustainability, Chris O'Brien, the newly-established office's first project was to launch their Web site (see Quick Links). Visitors to the Web site can learn all about sustainability and what they can do to become involved in the university's efforts to clean our air and water, cool our atmosphere, and produce a more fertile land and habitat.
The Office of Sustainability and President Neil Kerwin also recently kicked-off the University's climate planning process by convening the Climate Action Projects Team. The team is developing a plan to make AU more "carbon-neutral" – a goal established by President Kerwin when he signed the American College and University Presidents' Climate Commitment in April 2008. In October, the Office will also convene the Environmental Issues Project Team, which will help develop an overall sustainability plan for AU. Both teams will engage students, faculty, and staff in the development of sustainability solutions that will enhance work and life at AU while protecting and restoring the environment.
So what's AU doing to promote sustainability?
AU recycles 43 percent of its solid waste.
A waste management company, contracted by the university, re-sorts our waste at an offsite location to recover additional recyclable materials.
The new School of International Service building is designed to be a LEED-certified green building. It features solar panels on the roof and a "graywater" system that collects and uses rainwater to power and supply the building.
The Office of Sustainability and Facilities Management are working to earn LEED certifications for up to 30 more buildings on campus.